Taking stock of the MLB center field market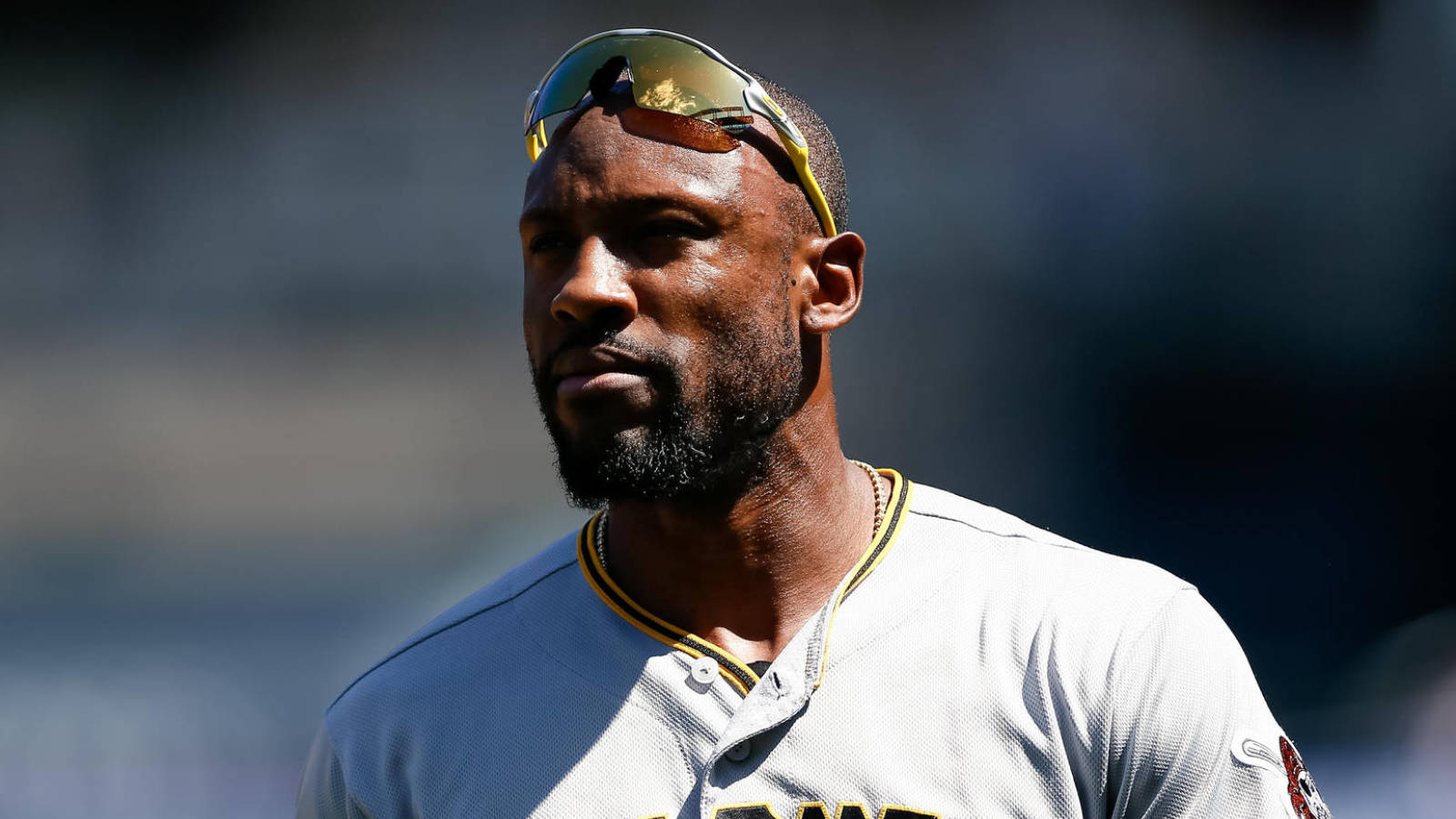 We've glanced in at a few areas of the player market to see what's left after a busy first few months of the offseason. With a New Year's freeze in effect on the news cycle, let's do the same for the center field market.
The lack of supply sufficient to meet the demand up the middle has been evident from the time the 2019 season drew to a close. It's still a notable factor as the calendar flips. If Shogo Akiyama and the Reds formalize their reported agreement, he'll follow Brett Gardner off of the market and we'll be fresh out of remaining top-50 free agents with significant experience up the middle.
We still haven't seen especially robust chatter surrounding Starling Marte of the Pirates, perhaps in part due to the fact that the organization made a late front office change. But with two reasonably priced but not cheap seasons of control remaining, and the Bucs facing a very tough path to contention in 2020, the time feels ripe for a trade.
You'll have a tough time finding an alternative with Marte's ability. But there are a few creative options for teams that really want to install major piece — and are willing to pay through the nose. Whit Merrifield of the Royals and Mitch Haniger of the Mariners have seen some action up the middle, though their primary positions are elsewhere. Both figure to come with very lofty price tags, if they're available at all.
The Red Sox remain an interesting source of center field options. With the club looking to dip under the luxury tax line, and new chief baseball officer Chaim Bloom bringing a fresh look at the entire organization, it's conceivable that the team would discuss any player — including superstar Mookie Betts and first-year arb-eligible Andrew Benintendi. Both players have appeared primarily in the corners but are surely capable of lining up in center. They'll also be quite difficult to pry loose.
Much more achievable is incumbent Boston center fielder Jackie Bradley Jr. He's arguably the top rental trade candidate; with a projected $11M arb price tag, it shouldn't take much of a return to get him. That price point may lead some interested clubs to free agency. Kevin Pillar, non-tendered by the Giants, should be available for less. While his overall defensive value has faded a bit, and his power overshadows long-standing on-base trouble, he's about as valuable a hitter as Bradley has been in recent years.
Other, yet more expensive trade candidates include A.J. Pollock and Dexter Fowler. Both are playing on long-term contracts with multiple years remaining. Teams won't be interested in taking over the full obligations, but that doesn't make deals unimaginable. Both are still capable players. The former comes with greater injury risk and a bigger overall commitment. The latter hasn't spent much time up the middle in recent years and has lagged at the plate. Pricier still is Lorenzo Cain. He's still an elite defender but had a rough offensive season in 2019. It seems the Brewers are at least willing to consider trade scenarios, though there hasn't been any evident traction.
There are some younger, lower-salaried conceivable trade targets. But they generally still have places on their current teams. That could change as the market resolves. It's not impossible to imagine deals involving Kevin Kiermaier (Rays), Ender Inciarte (Braves), Manuel Margot (Padres), Albert Almora (Cubs), Mallex Smith (Mariners), or Michael A. Taylor (Nationals). But their respective teams will have to have alternative plans lined up before making moves, if they have any such intentions at all. Of those players, the glove-first Kiermaier and Inciarte are the most established. Both are under control for some time on affordable but increasingly expensive extensions. They're each also looking to rebound from injury plagued seasons. Also of note: the Akiyama deal could free the Reds to trade Nick Senzel, though perhaps other teams would consider moving him back into the infield.
It's awfully tough to see any remaining players on the open market as even semi-regular players on a contender. Free agent Cameron Maybin is perhaps the top option after a resurgent campaign with the bat. His deeper recent track record at the plate isn't as promising and he's probably not a plus glove up the middle at this stage of his career. Jon Jay, Jarrod Dyson, Billy Hamilton, Leonys Martin, Guillermo Heredia, and Juan Lagares will all be looking for bounceback opportunities in a reserve/platoon role. Some or all will likely settle for minor-league agreements. Otherwise, the market is limited to journeyman veterans like Peter Bourjos, Rajai Davis, and Carlos Gomez.
There is one other player that must be mentioned. It is unknown as yet what the Phillies plan to do with outfielder Odubel Herrera, who was suspended after a terrible domestic violence incident but remains under contract on similar terms to Inciarte. By collectively bargained rule, the Phillies cannot take further punitive measure against Herrera now that he's reinstated. But the Philadelphia organization (and others) may not wish to put Herrera in their uniform. Teams will surely not view him solely through a baseball lens.
Published at Wed, 01 Jan 2020 19:49:57 +0000
Source: Taking stock of the MLB center field market.
---