Rays pitcher Blake Snell feels Astros stealing signs is worse than PED use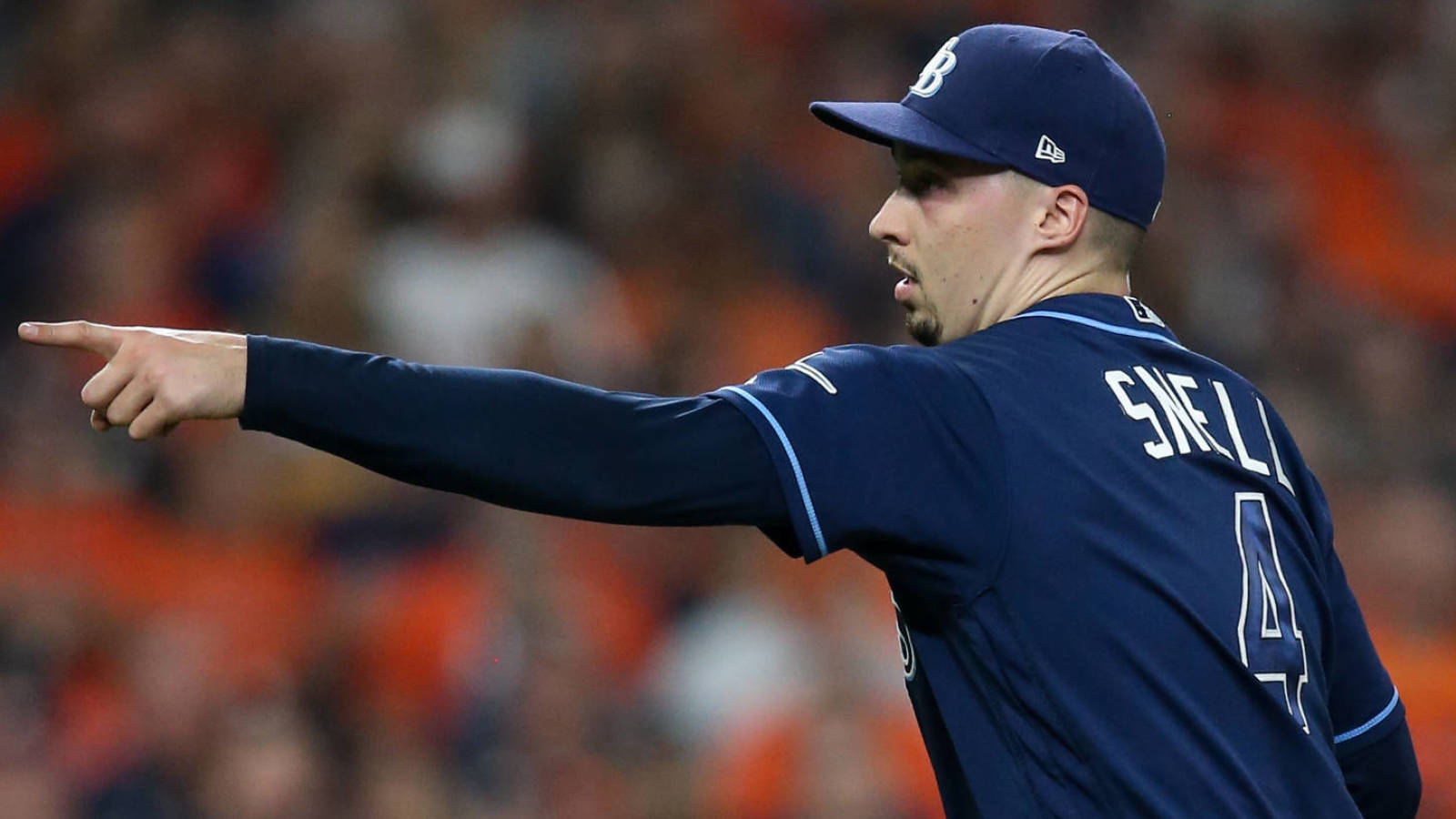 Tampa Bay Rays pitchers Blake Snell and Tyler Glasnow can be added to the growing list of players who feel some members of the Houston Astros organization got off too easily.
Snell and Glasnow discussed the Astros' cheating scandal following a workout at Tropicana Field on Friday. Glasnow said he feels Major League Baseball was "relatively lax" in not punishing any players who knowingly cheated, while Snell compared the act to using performance-enhancing drugs. Snell, the 2018 AL Cy Young Award winner, said he believes the way the Astros used electronics to steal signs is worse than a player taking steroids.
"If you think about all the things that have happened with PEDs and stuff, they get punished. I feel like cheating is worse," Snell said, via Marc Topkin of the Tampa Bay Times. "Steroids, you got all big and buff but you still had to hit the ball, you didn't know what was coming.
"When you know what's coming, it doesn't matter. It really doesn't. I feel like you have to do something about that."
Glasnow is one of several pitchers who were believed to have been tipping pitches against Houston when he was knocked around for four runs in the first inning of Game 5 of the ALDS last season. MLB's investigation uncovered no evidence that Houston illegally stole signs in 2019, but Glasnow does not sound convinced.
"I'd lie if I told you I didn't think about it like after all the stuff came out, and like how on they were on every pitch. … I don't know, there's a couple different possibilities," Glasnow said. "I'm not ruling anything out but I'm kind of just rolling with it at this point."
For what it's worth, graphics shown on TV and exchanges that were overheard between Astros players appeared to clearly show that Glasnow was tipping his pitches. He also settled down after he fixed the issue following the rough first inning.
Everything the Astros do now will be met with skepticism, and that is to be expected. They appear to be motivated to show the world they can win without cheating, but the criticism will only increase if their numbers are down in 2020.
Published at Fri, 24 Jan 2020 19:23:07 +0000
Source: Rays pitcher Blake Snell feels Astros stealing signs is worse than PED use.
---