Imagining Tom Brady in Cleveland, Chicago, Tampa Bay … and Pittsburgh?!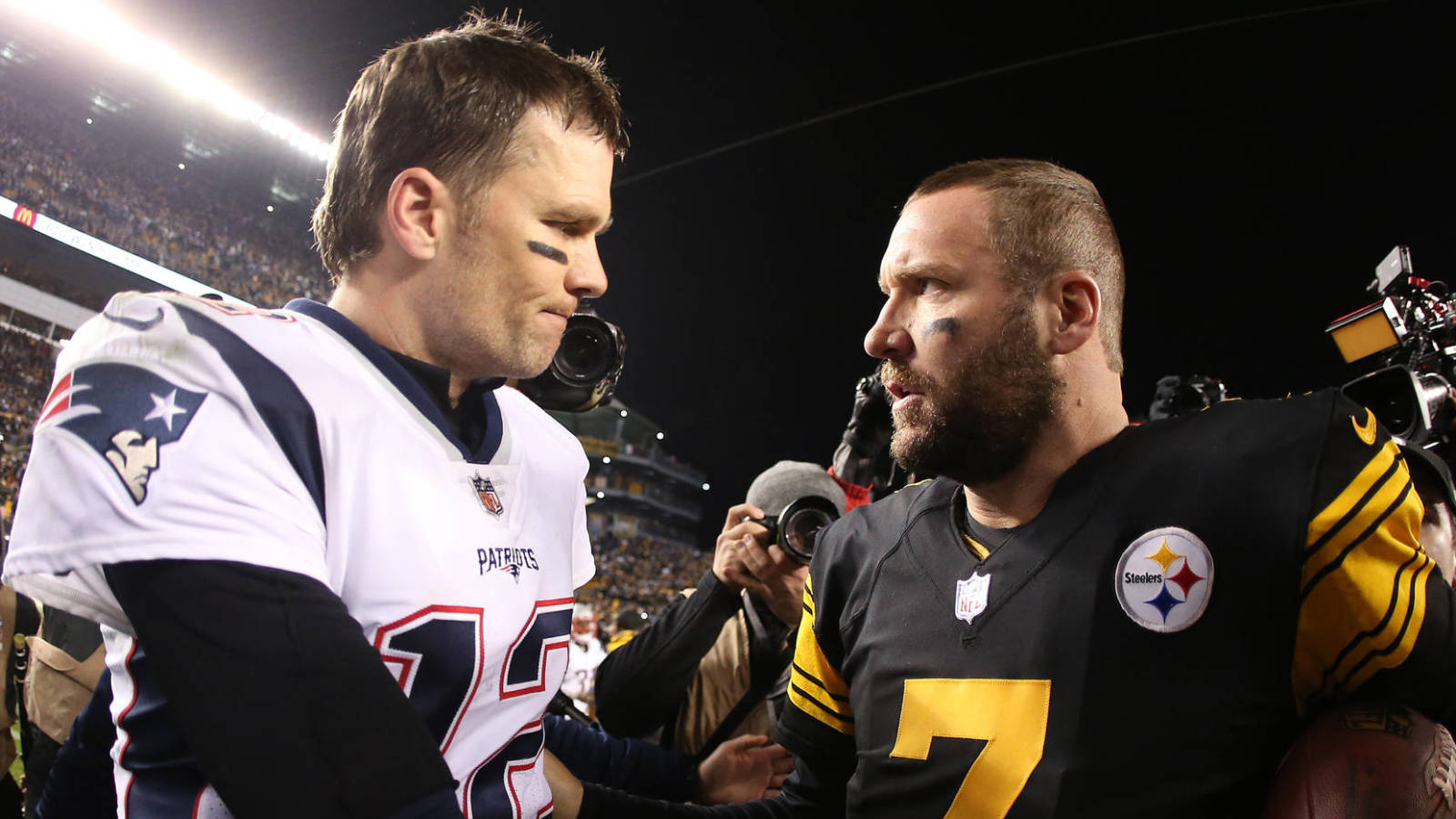 Yardbarker NFL writers Michael Tunison and Chris Mueller address some of the hottest issues in the league. This week's topic: Which potential Tom Brady destination in 2020 would be most enjoyable to see?
Mueller: Titans cornerback Logan Ryan had barely crossed the goal line with a game-sealing pick-six Saturday night against the Patriots when sports betting websites began posting odds on where Tom Brady would play in 2020. Brady will have his pick of destinations should he decide to void his contract and finally test the free-agent waters. The least enticing option for 2020 for most of us would be Brady remaining in New England and making another run for a Super Bowl. Part of the reason is that it appears that the Patriots, as currently constructed, are the third-best team in the AFC, and maybe worse.
No, to really generate headlines and pique interest, he'll have to go somewhere else. While the Chargers have been mentioned frequently, they don't move the needle. Brady's arrival in Los Angeles would get plenty of coverage and would be a true litmus test of his influence, given the near-total indifference shown the Bolts in Southern California, but after the initial burst of interest, it's easy to imagine things fading.
Indianapolis has potential, particularly with the Deflategate angle and Brady's historic dominance over that franchise, but that still isn't the most interesting 2020 destination for him.
There's one team I'd like to see Brady suit up for far more than any other: the Browns. Cleveland has the cap room, and if Patriots offensive coordinator Josh McDaniels ends up as the next Browns head coach, the situation will be tailor-made. Brady was frustrated with a lack of offensive talent in Foxborough? Enter Nick Chubb, Odell Beckham Jr. and Jarvis Landry.
Beckham, you might recall, really wanted to play with Brady. Problem solved. The Browns desperately need leadership, accountability and a presence who commands respect. Brady's competitiveness is legendary, as is his work ethic. He'd check all three boxes, and Cleveland's days of being a circus sideshow would be over. Baker Mayfield would either have to sit the bench or be traded.
Scoff at the latter notion if you'd like, but Josh Rosen fetched a second-round pick for the Cardinals when they sent him to Miami, and he never set the rookie passing touchdown record. If Cleveland wanted to rid itself of Mayfield, it could find a taker; the Raiders, perhaps? Brady playing out his final few years surrounded by some of the best offensive talent in the sport, with two guaranteed games against Lamar Jackson on tap and the chance to resurrect the Browns, of all franchises?
Sign me up.
Published at Thu, 09 Jan 2020 15:24:00 +0000
Source: Imagining Tom Brady in Cleveland, Chicago, Tampa Bay … and Pittsburgh?!.
---