Bruce Arians won't commit to Jameis Winston as Bucs QB beyond 2019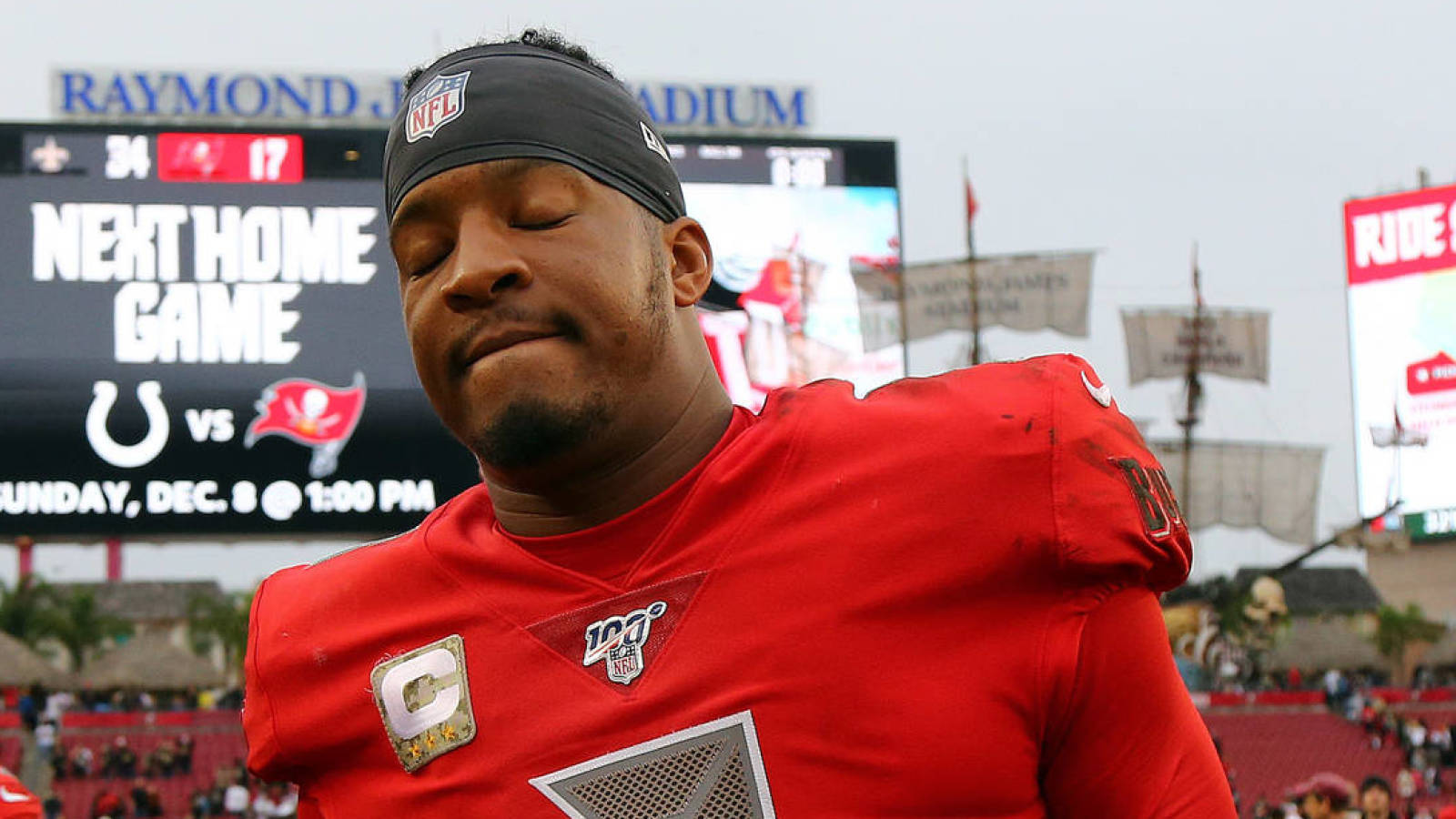 While Bruce Arians said in November that Jameis Winston had a "really good chance" of landing a Buccaneers extension if he played well down the stretch, the first-year Tampa Bay head coach will not fully commit to it.
Asked Wednesday if Winston is in the franchise's post-2019 plans, Arians said (via Jenna Laine of ESPN.com) he will push that response until the end of the season. Winston's contract expires at season's end. Tampa Bay's front office has not made a decision on Winston yet, Laine notes. Though it certainly helps that the GM who drafted Winston, Jason Licht, recently signed a contract extension.
"I'm gonna pass on that one," Arians said. "I'm gonna wait until the end of December. … There's been really, really, really good and there's been some really, really bad. I'm gonna pass until it's over, and then we'll make a decision."
Turnover-prone throughout his career, Winston has thrown a career-high 20 interceptions this season. A former Heisman Trophy recipient, Winston has committed an NFL-most 101 turnovers since 2015 but has also thrown 22 touchdown passes this season.
By not extending the 25-year-old quarterback, the Bucs would obviously be set to start over at the game's premier position. If the season ended today, Tampa Bay would hold the 13th overall pick in next year's draft.
Published at Thu, 05 Dec 2019 00:06:54 +0000
Source: Bruce Arians won't commit to Jameis Winston as Bucs QB beyond 2019.
---