As Winter Meetings arrive, trade-happy Rays have a lot to offer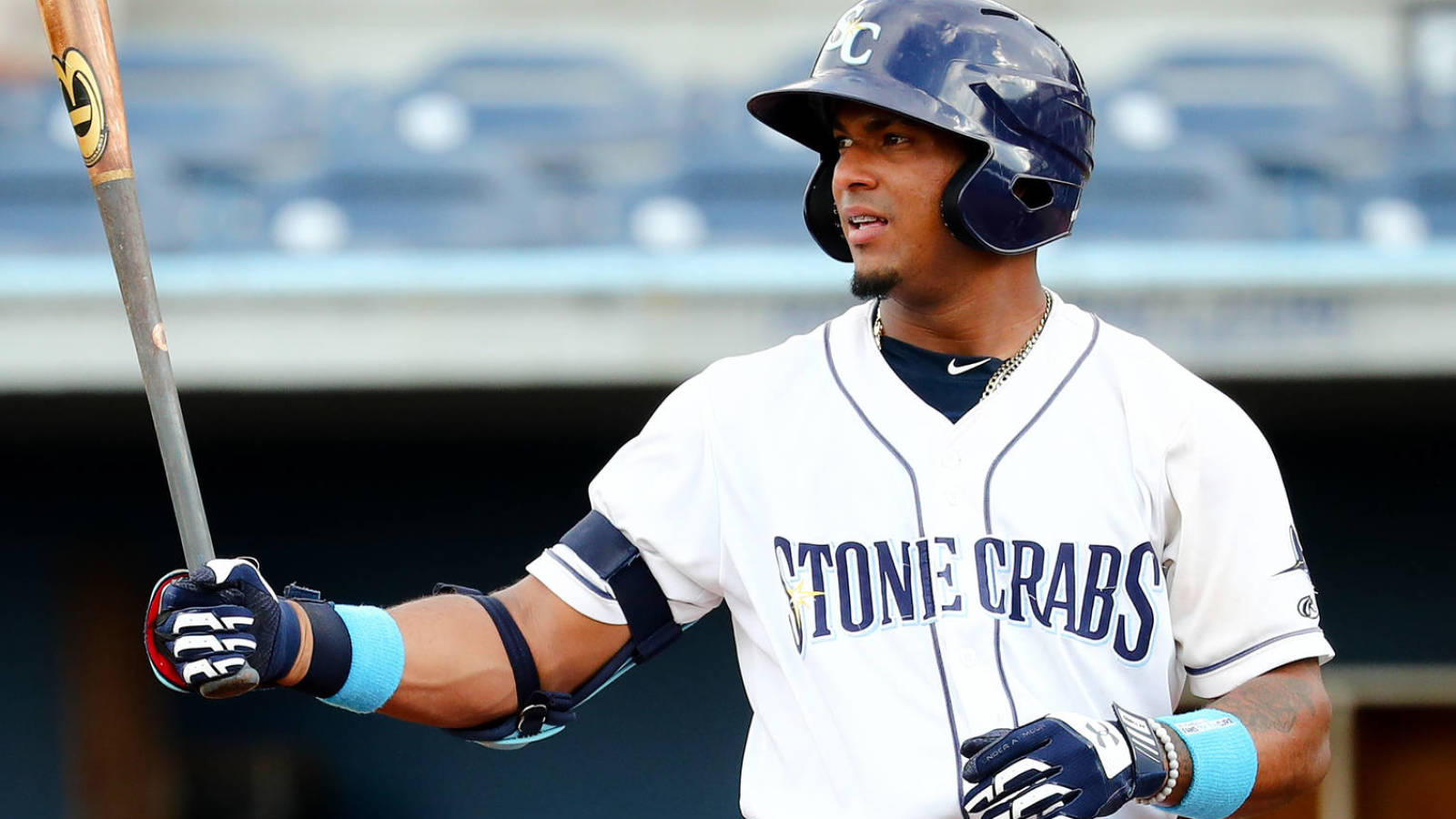 The Rays, as Juan Toribio of MLB.com rightly reports, will head into the Winter Meetings in San Diego with a laundry list of roster items in need of attention. GM Erik Neander may be looking for a backup catcher, while the offense was already in need of a boost before the departure of outfielder Tommy Pham.
Toribio says trading from the Rays' ample middle infield depth might be the most obvious course of action for the trade-happy Rays. The reporter (smartly) doesn't mention the likely untouchable shortstop Wander Franco but suggests that infielders Vidal Brujan and Lucius Fox would be "attractive" to other teams. Brujan is ranked as the 15th-overall prospect in the game by Fangraphs but may be hard-pressed to find an MLB role in a system featuring Brandon Lowe, Willy Adames, Michael Brosseau, Daniel Robertson, Franco, and (now) Xavier Edwards.
Still, a Brujan trade can hardly be called a likely outcome — while this winter has provided us with a refreshing amount of activity on the trade and free-agent fronts, Edwards' trade to the Rays marked the first time a "consensus" top-100 prospect has changed hands this offseason.
There is more on the Winter Meetings:
Speaking of increased activity, front offices had committed $449M in new contracts and extensions heading into the Winter Meetings at this time last year. As of Sunday morning, $609M in new-money guarantees have been made so far this offseason, as Rob Bradford of WEEI.com (link) reports. As a site that specializes in transactional news, we'd like to thank MLB front offices for their willingness to get Christmas shopping done early. Secondly, it's worth noting that there are still a number of top players who could make headlines with new deals this week, as notes Anthony Castrovince of MLB.com. Stephen Strasburg, Madison Bumgarner, Anthony Rendon, and Josh Donaldson are all still in need of contracts, while Gerrit Cole reportedly has the Yankees frothing. With increased early movement and a deep market of available players, this could be a red-letter week in San Diego.
Published at Sun, 08 Dec 2019 14:44:28 +0000
Source: As Winter Meetings arrive, trade-happy Rays have a lot to offer .
---