Top takeaways from Sunday's Week 12 NFL action
Sunday's Week 12 NFL action told us a whole heck of a lot about contenders and pretenders alike.
The Philadelphia Eagles were absolutely lost on offense at home against the Seattle Seahawks in an ugly loss. The Dallas Cowboys could not get out of their own way in a road loss to the defending champion New England Patriots.
In Northern California, the San Francisco 49ers delivered a butt-whooping of epic proportions down on Aaron Rodgers and the Green Bay Packers to improve to 10-1.
These are the top takeaways from Sunday's Week 12 NFL action:
49ers get that statement victory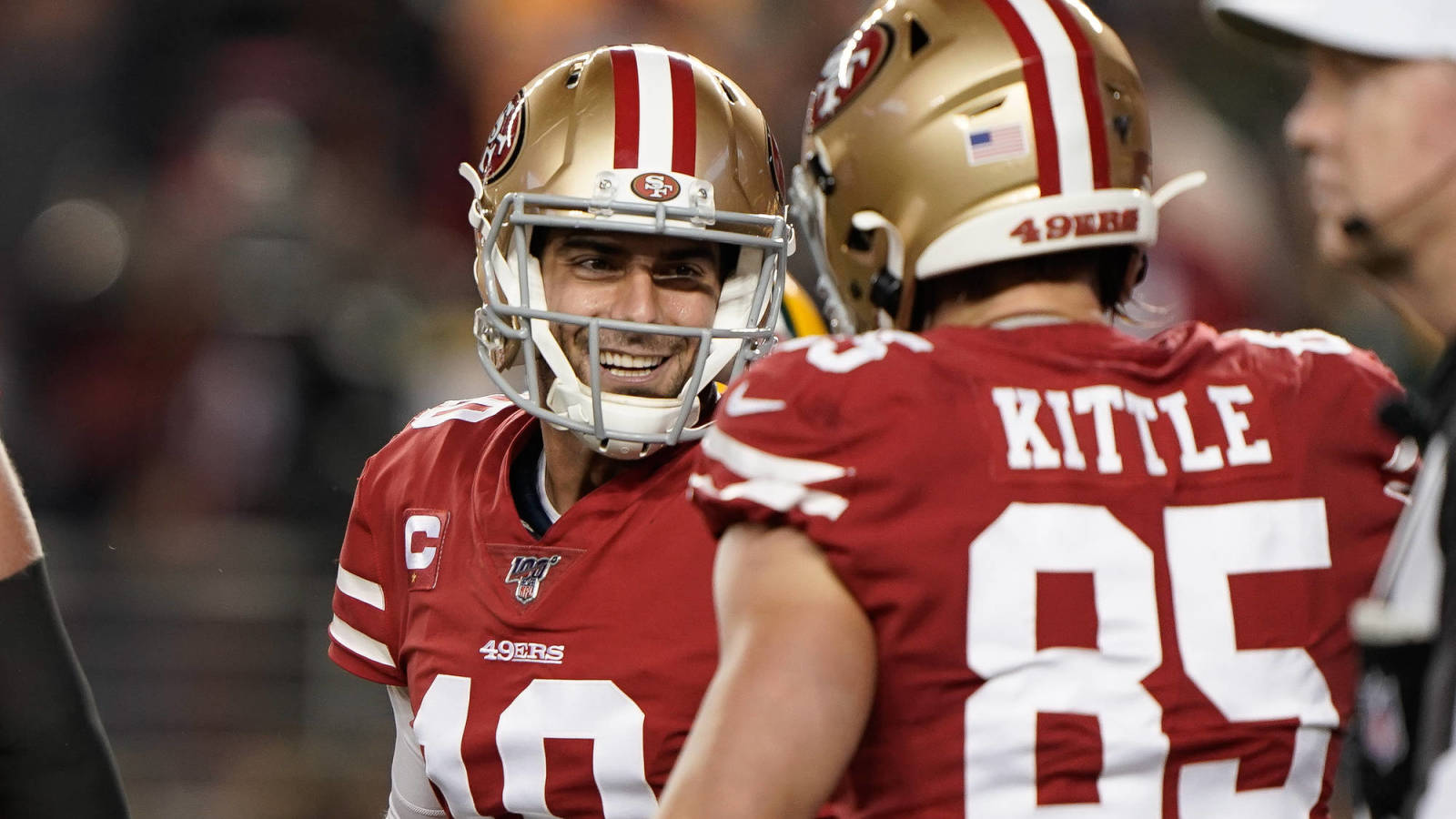 Stan Szeto-USA TODAY Sports
As kickoff loomed in Santa Clara Sunday night, San Francisco knew it needed a win to remain in the top spot in the NFC. That's exactly what the 49ers did in a downright dominant performance from pretty much the get-go. It started with a strip-sack of Aaron Rodgers and culminated in this long touchdown pass from Jimmy Garoppolo to George Kittle.
When all was said and done at Levi's Stadium against the Packers, San Francisco came out on top by the score of 37-8. It was a statement win for the NFC's best team and pretty much put to rest whether the 49ers are for real. Rarely do we see a Rodgers-led squad dominated like this. San Francisco made it look easy. And it's now time to take the 10-1 team seriously as a Super Bowl contender.
Carson Wentz, Eagles just didn't have it
Eric Hartline-USA TODAY Sports
We knew it was going to be an uphill climb for the Eagles at home against a red-hot Seattle Seahawks squad on Sunday. Philadelphia was without tackle Lane Johnson, running back Jordan Howard and its top two receivers for the game. Even then, Wentz's struggles against what had been a questionable Seattle pass defense cost the Eagles in a 17-9 loss.
The recently extended signal caller threw two interceptions and lost two more fumbles in a mistake-filled outing. This negated what was a tremendous performance from what was a questionable Eagles defense heading into Week 12.
Browns remain very much alive in AFC playoff race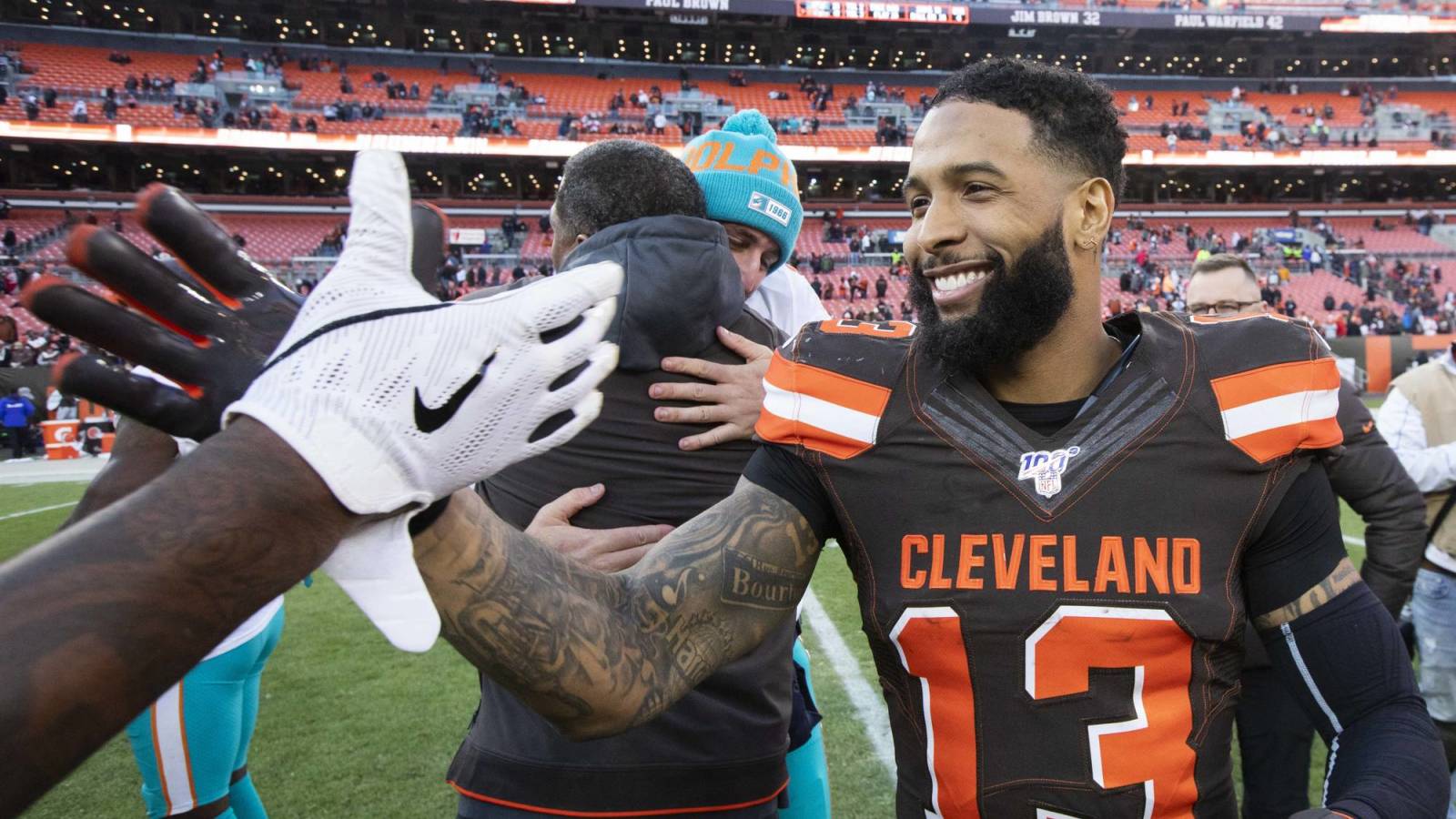 Scott R. Galvin-USA TODAY Sports
Cleveland knew that it had to take care of business against a weak Miami Dolphins team at home on Sunday. With the Browns riding a two-game winning streak, a victory over the Fins would make Cleveland relevant in the AFC playoff race heading into the holidays.
Pretty much from the get-go, Baker Mayfield and Co. had their way with the Dolphins. That included Odell Beckham's first touchdown catch since back in Week 2. All said, the Browns put up 467 total yards and 30 first downs in the 41-24 win. Cleveland is now just one game out of the final wild-card spot in the AFC. No one could have imagined this just a few short weeks ago.
Raiders humiliate themselves in Jersey
Robert Deutsch-USA TODAY Sports
Riding a three-game winning streak and looking to move to 7-4 on the season, Jon Gruden and the surprising Raiders had a plus-level matchup against the three-win Jets on Sunday. Most expected Oakland to take care of business, setting the tone for a huge Week 13 outing against the first-place Kansas City Chiefs. Boy, were we wrong.
Everything that could go wrong went wrong for the Raiders in a 34-3 loss to the Jets. Derek Carr was downright horrible before being pulled for Mike Glennon . Oakland's defense allowed Sam Darnold to complete 20-of-29 passes for 315 yards in what represented the Raiders' most lopsided defeat since Week 17 of last season. With the Raiders now at 6-5, we're not too sure where they go from here.
Saints find a way
It was not easy at home against the division-rival Carolina Panthers in what was the best game of Sunday's early-afternoon slate. After jumping out to an early 14-0 lead, New Orleans let up on defense and almost cost the team this game. In fact, the Panthers had an opportunity for a go-ahead field goal in the final minutes, one that went wide right.
Like clockwork, Drew Brees drove his Saints down the field on a 65-yard march in fewer than two minutes. It culminated in a 33-yard game-winning field goal from Wil Lutz as time expired. By virtue of this hard-fought 34-31 win over Carolina, New Orleans kept pace with the 10-1 49ers heading into what will be a huge game in two weeks.
Quarterback controversy in Pittsburgh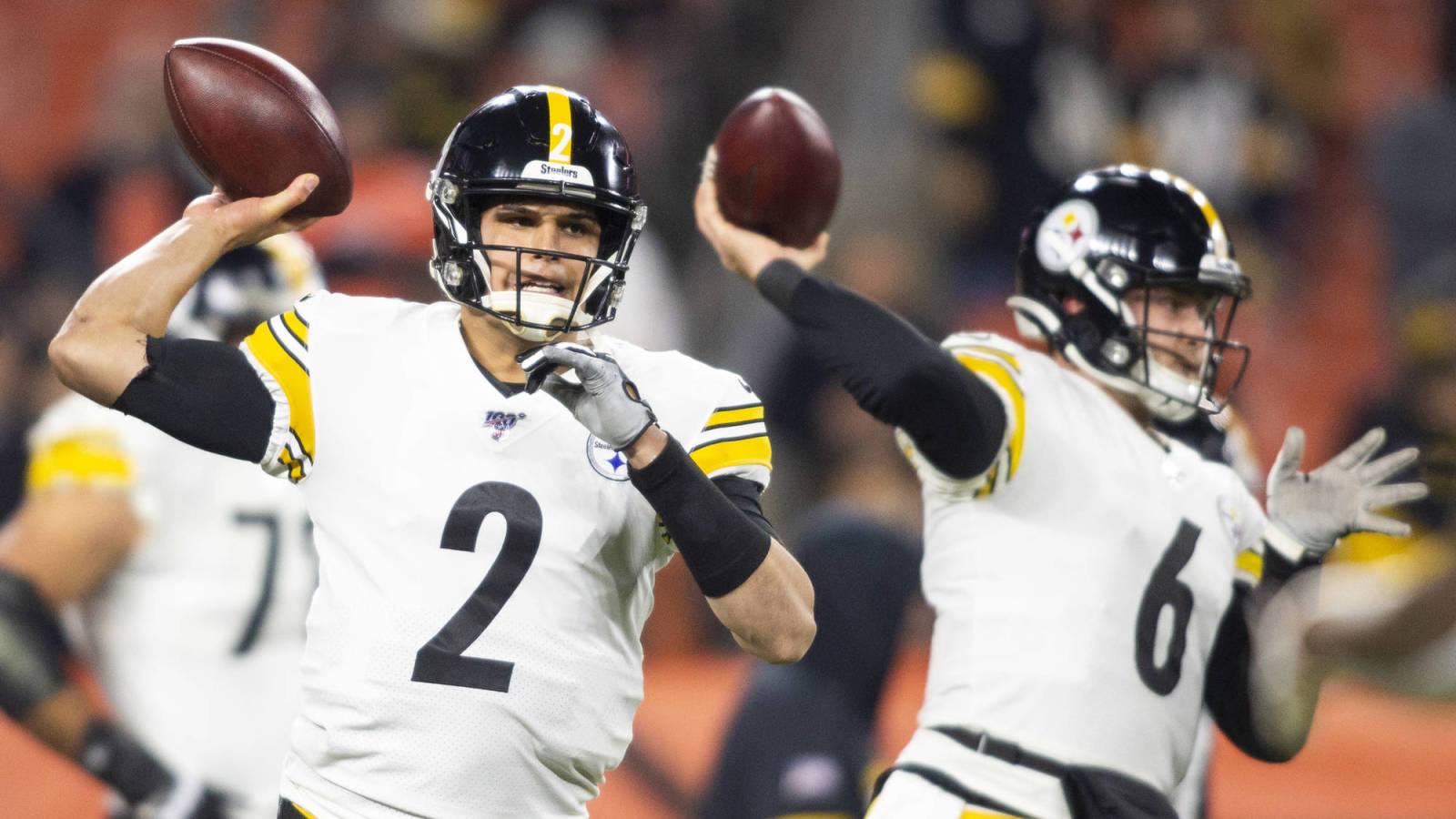 Scott R. Galvin-USA TODAY Sports
Despite being without JuJu Smith-Schuster and James Conner for Sunday's game against the winless Cincinnati Bengals, these Steelers were able to come out on top for their sixth win in their last eight games. It was not a pretty sight in Mason Rudolph's first game since Pittsburgh's Week 11 brawl with the Cleveland Browns.
Rudolph was benched in favor or Devlin Hodges after completing half of his 16 attempts for 85 yards. Hodges responded by tossing a long touchdown drive on his first drive of the game, leading Pittsburgh to a 16-10 win. Now at 6-5, Mike Tomlin's squad is squarely in the playoff race.
The head coach won't commit to a starter for next week's rematch against the Browns. That's a major takeaway here, and it promises to be a huge story to follow over the next several days.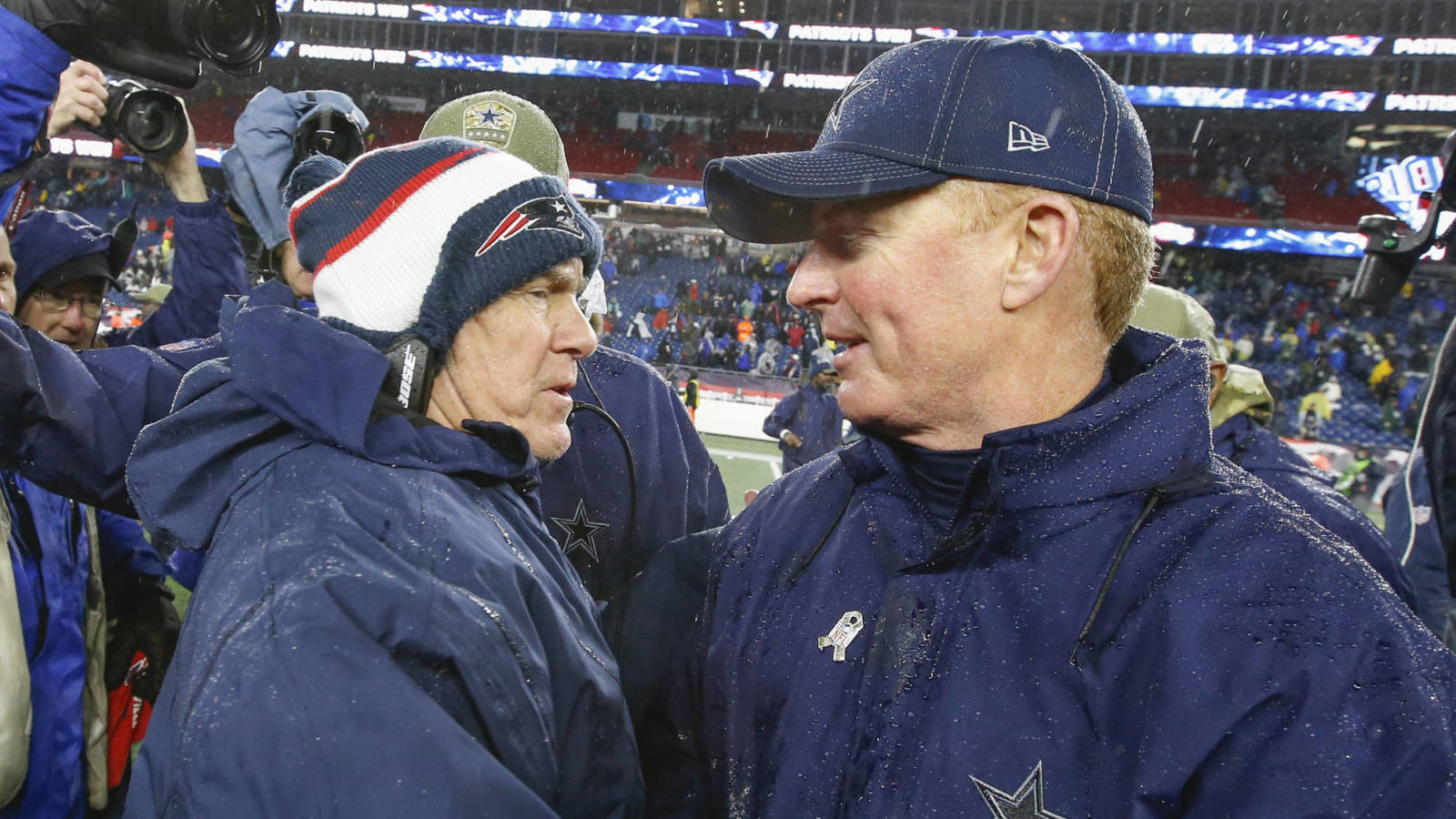 Greg M. Cooper-USA TODAY Sports
The Dallas Cowboys had a real opportunity to go into New England and take a two-game lead over the Eagles in the NFC East. The conditions at Gillette Stadium called for a close affair, and that's exactly what it was. Unfortunately for the Cowboys, they simply made too many mistakes to overtake the defending champions.
Early on in the game, Dallas' special teams had a punt blocked and missed a field goal. Dak Prescott also threw an interception, leading directly to a Patriots field goal and 10-0 lead.
That's not even the extent of it. The conservative nature of head coach Jason Garrett came back to haunt Dallas in England. That included going for a field goal from the Patriots' 11 down by seven points with six minutes left. All of this doomed the Cowboys in a narrow 13-9 loss to New England.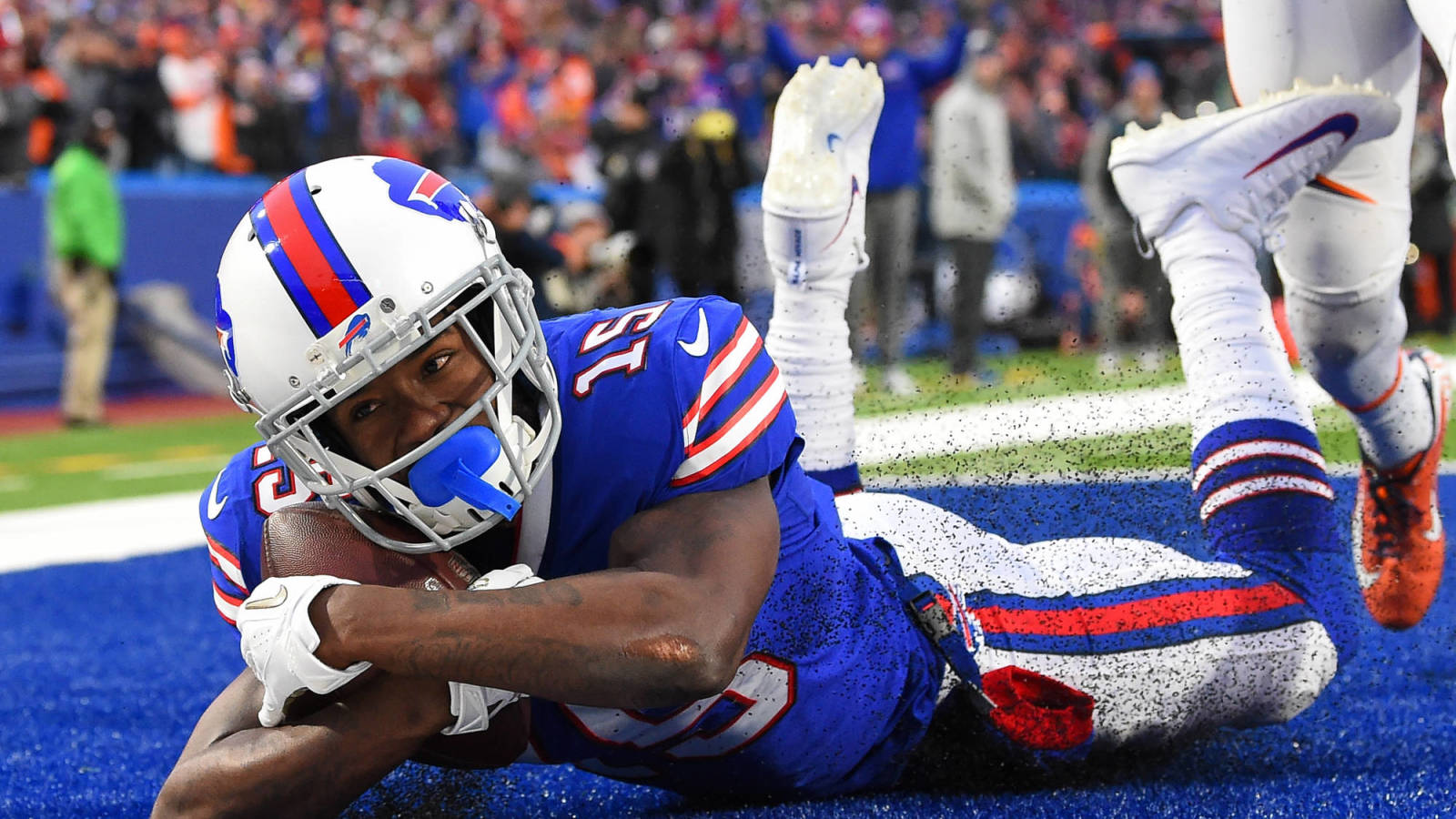 Rich Barnes-USA TODAY Sports
That is not a typo. Fresh off a dominating 20-3 win over the Denver Broncos, these Bills find themselves at 8-3 for the first time since all the way back in 1996 when Jimmy Kelly was doing his thing in Western New York. Coincidentally, that's the year current Bills quarterback Josh Allen was born.
Sunday's win over Denver was a representation of what we've seen all season. Cole Beasley and John Brown acted as big-time weapons for Allen. Devin Singletary and Frank Gore did their thing on the ground. Meanwhile, one of the best defenses in the NFL held Broncos quarterback Brandon Allen to 49 net passing yards. It was downright domination, and it has the Bills thinking playoffs.
Positive signs for the Buccaneers
Quarterback Jameis Winston continued to give the ball away at an alarming clip Sunday, throwing his 19th and 20th interceptions of the season. At this point, Winston is what he is. The former No. 1 pick does not have a future in Tampa.
However, there was a lot of good that came out of the Bucs' 35-22 win over the Atlanta Falcons. Primarily, Tampa Bay now boasts one of the best wide receiver tandems in the NFL.
Chris Godwin put up one heck of a performance that included two touchdown passes from Winston. Evans reached the 1,000-yard plateau for the sixth time to start his career, joining some elite company in the process. These two have now gone for north of 1,000 yards this season. It's something for head coach Bruce Arians and Co. to hang their hats on as the season progresses.
Ryan Tannehill could be the answer in Nashville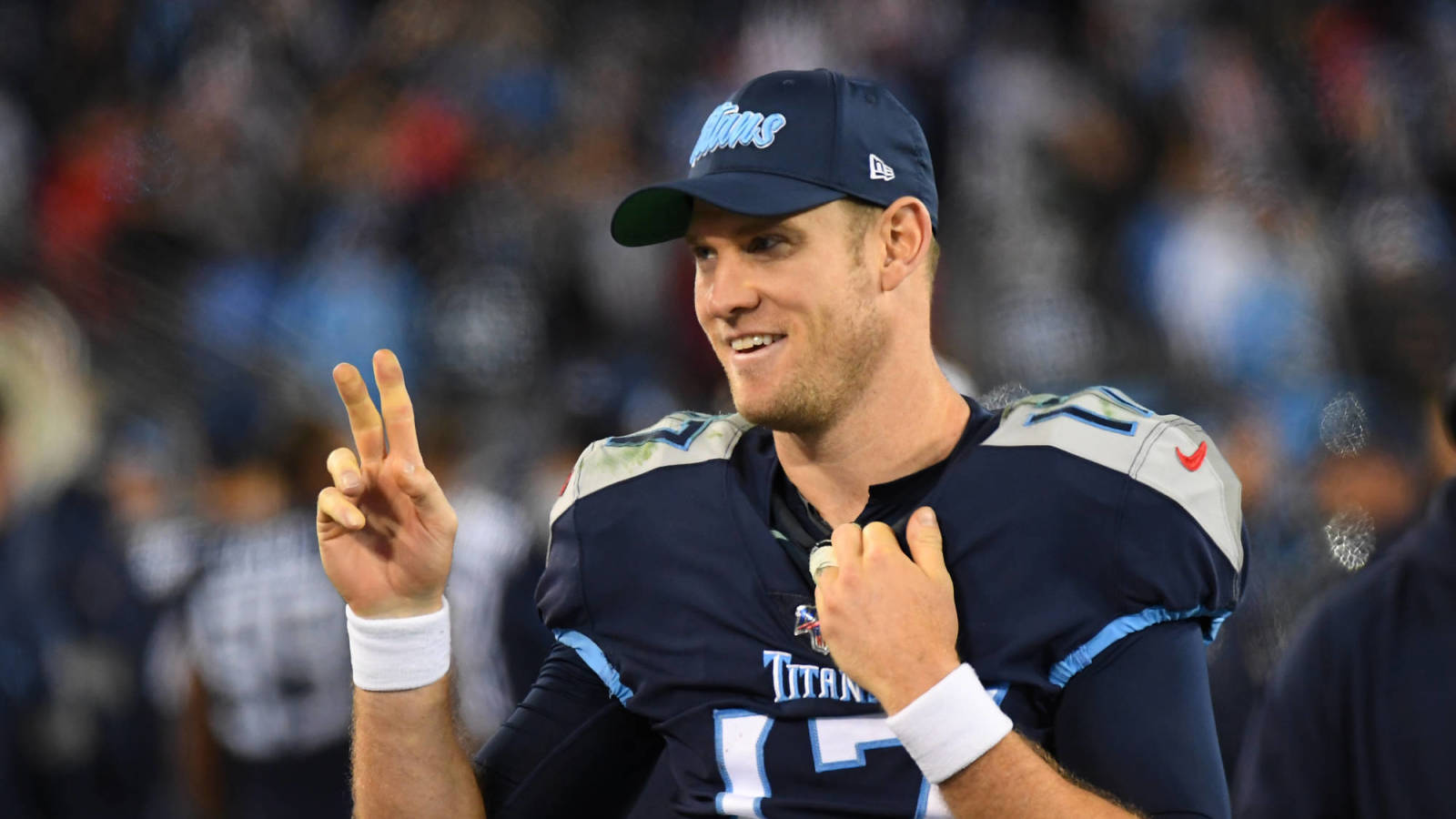 Christopher Hanewinckel-USA TODAY Sports
By virtue of a blowout 42-20 win over the Jaguars on Sunday, Tennessee heads into Week 13 with a 6-5 record and in a four-way tie for the final wild-card spot in the AFC. The Titans' ascension up the ranks correlates with Tannehill replacing an inneffective Marcus Mariota under center.
The former first-round pick completed 14-of-18 passes for 259 yards with four total touchdowns and zero interceptions in the win. Tannehill is now 4-1 as Tennessee's starter with 13 total touchdowns and four interceptions. He might very well be the long-term solution in Nashville.
Published at Mon, 25 Nov 2019 04:19:25 +0000
Source: Top takeaways from Sunday's Week 12 NFL action.
---