NFL Week 8 matchups: An insiders' guide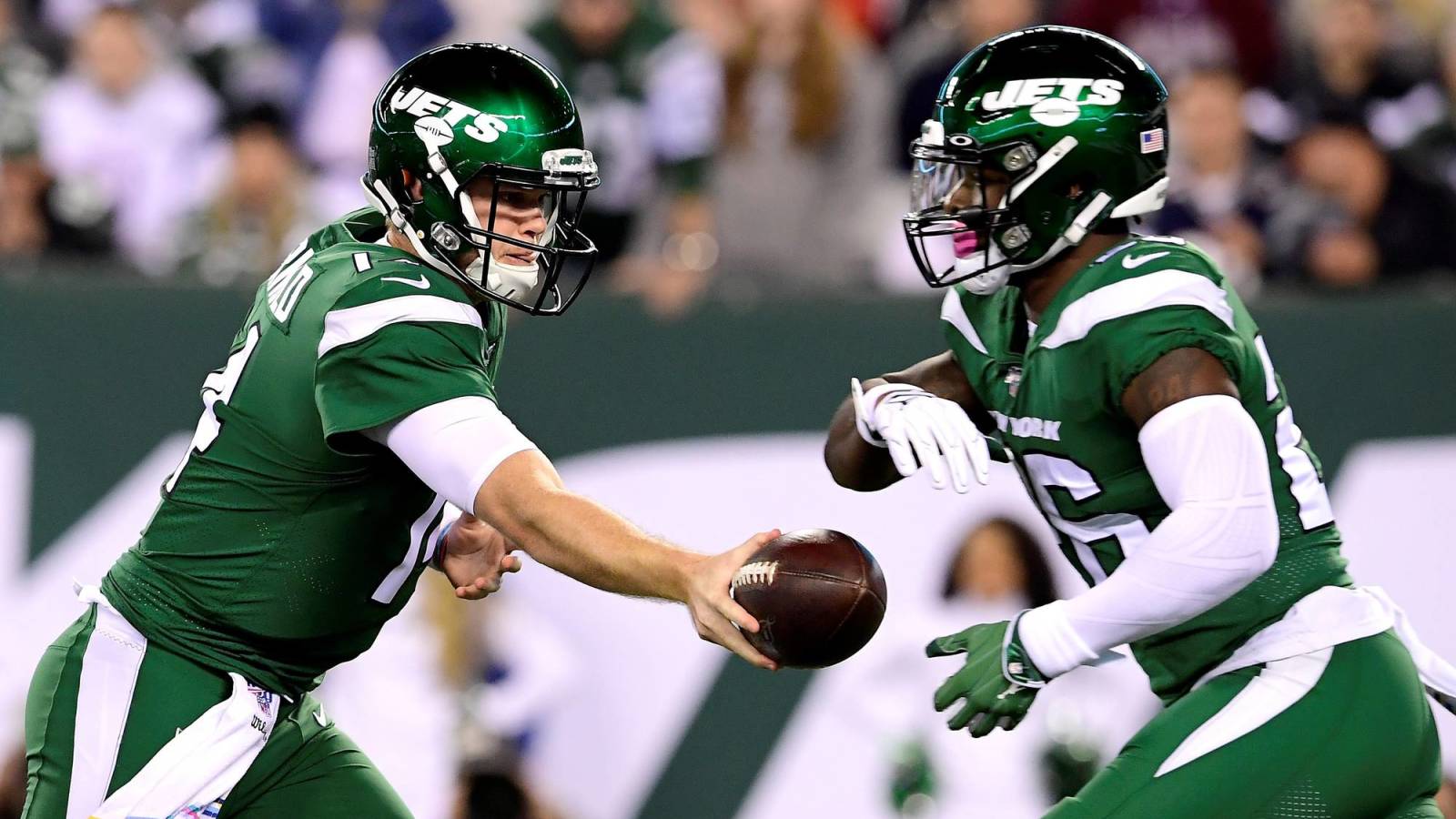 L.A. Chargers (2-5) at Chicago (3-3), 1 p.m. ET
Inside Chargers numbers: Los Angeles' passing attack is good, ranking ninth in net yards per pass attempt (7.1). However, teams have shut down Keenan Allen, who has averaged 40 yards over his past four games after averaging 134.7 over his first three. Finding space will likely be even more difficult against a Bears defense ranked sixth in fewest net yards per pass attempt (5.7) allowed.
Inside Chargers roster: Although injuries and more late-game issues are derailing Philip Rivers' age-38 season, the Chargers can say they've located their Melvin Gordon successor. While neither Gordon nor Austin Ekeler can find running room behind Los Angeles' battered offensive line, the explosive ex-UDFA has already topped his 2018 receiving yards total. At 488, he is on pace for over 1,000. Only three backs –- Marshall Faulk, ex-Charger Lionel James and Roger Craig -– have done that. Ekeler's rookie deal expires after 2019, but he can be kept through the 2020 season via restricted free-agent tender.
Inside Bears numbers: Chicago's passing attack is abysmal, as its average of 5.8 yards per pass attempt ranks last. The Bears have not attacked deep, averaging 4.8 air yards per completion, worst in the NFC and 29th overall. The Soldier Field boos will grow even louder if Mitch Trubisky's offense cannot get going against the struggling Chargers defense, which has allowed the fourth-most yards per pass attempt (8.7).
Inside Bears roster: Ryan Pace's decision to draft Trubisky runs the risk of foiling the rest of the GM's otherwise sound plan, and emergency options are scarce. The Bears could try to trade for Andy Dalton, Case Keenum or Ryan Fitzpatrick, but as midseason acquisitions, those below-average passers would be behind in Matt Nagy's system. Trubisky's $9.24 million 2020 salary is guaranteed, and the Bears are already projected to be over the 2020 cap. Chicago's win-now Khalil Mack bet depleted its draft capital, and this roster blueprint suddenly looks a lot like the mid-2000s Bears' Rex Grossman-anchored one.
N.Y. Giants (2-5) at Detroit (2-3-1), 1 p.m. ET
Inside Giants numbers: Daniel Jones has started only five games, but he is tied with Baker Mayfield for the lead in turnovers (12). Fumbles are the primary problem, as Jones leads the NFL with five lost fumbles. Detroit's defense leads the league with eight fumble recoveries.
Inside Giants roster: Jones showed poor pocket presence on some of the Cardinals' eight sacks Sunday. Still, eight sacks. GM Dave Gettleman's "rebuilt" offensive line has issues on the edge, with left tackle Nate Solder having failed to live up to his $15.5M-average annual value deal and RT Mike Remmers giving the Giants exactly what should have been expected. Solder is on pace to allow more than the eight sacks yielded last season, and his recent restructure makes his 2020 salary difficult to shed. The Giants would face a $13M dead-money hit if they do, but they are still seeking short- and long-term tackle answers.
Inside Lions numbers: Detroit's defense is falling apart after a hot start; it is 26th in points allowed per drive (2.24) and 30th in yards allowed per drive (37.9). Run defense is a major problem, as the Lions are 28th in rushing yards per attempt allowed (4.9) and have given up at least 112 rushing yards in every game. Heads-up, Saquon Barkley!
Inside Lions roster: Detroit had inked Quandre Diggs to an extension last year, so the same regime that oversaw that deal cutting bait so soon is eye-opening. The team will give time to second-year player Tracy Walker and rookie third-rounder Will Harris -– both of whom boast superior 2019 Pro Football Focus grades to Diggs'. This continues a Detroit secondary makeover, with only Darius Slay remaining a starter from the Lions' 2018 back four.
N.Y. Jets (1-4) at Jacksonville (3-4), 4:05 p.m. ET
Inside Jets numbers: In a brutal Monday night performance, Sam Darnold became the first quarterback since Nathan Peterman in 2017 to throw for under 100 yards and at least four interceptions. The Jets have 297 fewer passing yards than any other team, including the Dolphins.
Inside Jets roster: After a second embarrassing MNF performance, it is certainly time for the Jets to get serious about obtaining draft capital for veterans not in their plans. Mike Maccagnan-era investment Leonard Williams, who is playing out his fifth-year option, qualifies, with teams showing interest. The former No. 6 overall pick is again underperforming and does not profile as a franchise tag candidate. Deep threat Robby Anderson may carry more value, but it might be wise for current GM Joe Douglas to keep his contract-year receiver to give Darnold as much help as possible.
Inside Jaguars numbers: The Jaguars are 3-0 against teams with a losing record, 0-4 against teams with a winning record. A night-and-day difference in Jacksonville's turnover margin is a huge reason for that disparity. Against losing teams, the Jaguars have no turnovers and six takeaways. Against winning teams, Jacksonville has seven turnovers and no takeaways.
Inside Jaguars roster: The defensive safety net Jacksonville established during Blake Bortles' final seasons is not there for Gardner Minshew. The Jags rank 19th in total defense, and their DVOA mark (17th) does not point to much hidden value existing. In 2017 and '18, the Jags deployed top-five defenses. This helps explain the team's limitations against superior competition. The absences of Jalen Ramsey, Telvin Smith and Malik Jackson have hurt the team, and the "Sacksonville" D-line holdovers –- Calais Campbell, Marcell Dareus and Yannick Ngakoue -– face uncertain north Florida futures in 2020.
Published at Wed, 23 Oct 2019 16:11:00 +0000
Source: NFL Week 8 matchups: An insiders' guide.
---