Yonny Chirinos nears return to Rays; Brandon Lowe still hopeful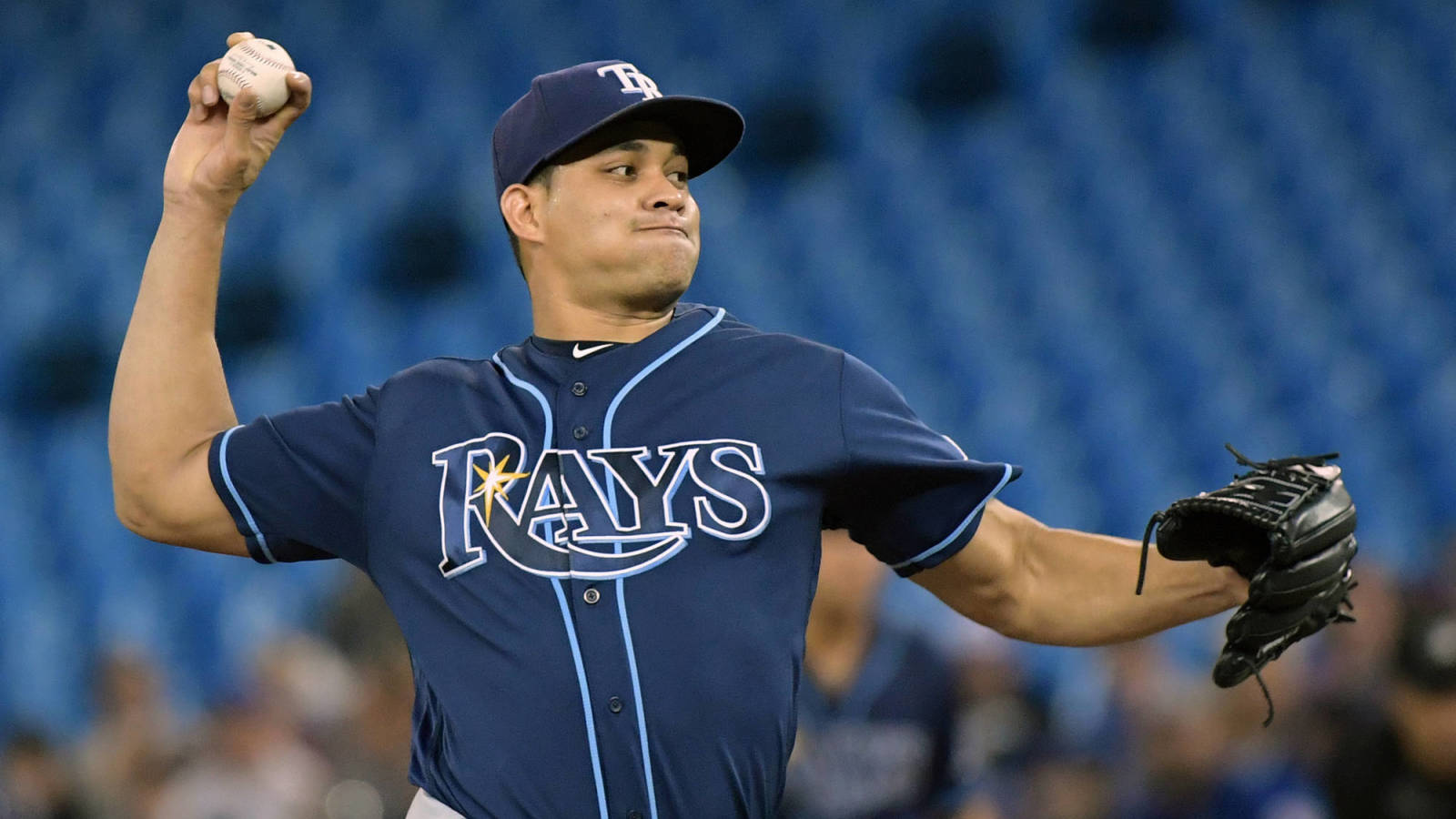 The Rays' pitching staff has gotten a couple major injury reinforcements back in recent days as Tampa Bay attempts to earn an American League wild-card spot. Right-hander Tyler Glasnow returned from a months-long absence Sept. 8, while lefty Blake Snell came back Tuesday after sitting for several weeks. Righty Yonny Chirinos, out since Aug. 4 with middle finger inflammation on his pitching hand, isn't far away from rejoining those two, Juan Toribio of MLB.com relays. Chirinos' 40-pitch simulated game Monday "went really well," according to manager Kevin Cash, who added "there's a good chance" his next outing will come in the majors.
Like Glasnow and Snell, Chirinos has been one of the Rays' most reliable starters in 2019. The 25-year-old has recorded a 3.62 ERA/4.17 FIP with 7.82 K/9 against 1.99 BB/9 in 126 2/3 innings (23 appearances, 17 starts). However, it's not yet clear whether Chirinos will return as a starter or a reliever, per Toribio. Either way, Chirinos doesn't figure to give the Rays a great deal of length. Notably, Glasnow has worked in two- to three-inning stints in a pair of appearances since his comeback, while Snell threw just 26 pitches against the Dodgers in his first start since July.
Meantime, the Rays will continue to go without injured infielder Brandon Lowe through at least their upcoming home stand, Toribio reports. That runs from Sept. 20-25, so if Lowe does get back on the field this regular season, he'll play in a maximum of three more games. It would arguably be a bonus for Tampa Bay to receive anything more from Lowe, though, as he not long ago looked as if his shin issue would definitely prevent him from playing again this season.
Lowe hasn't taken the field since July 2, and though Cash said his timing at the plate and infield work are back to normal, he's not yet able to run at full strength. If we have seen the last of the 25-year-old Lowe this season, his rookie campaign will go down as an eminently successful one. Lowe slashed .276/.399/.523 with 16 home runs and 2.5 fWAR in 307 plate appearances before the injury interruption.
Published at Wed, 18 Sep 2019 03:59:16 +0000
Source: Yonny Chirinos nears return to Rays; Brandon Lowe still hopeful.
---