Rays to activate Tyler Glasnow for Sunday start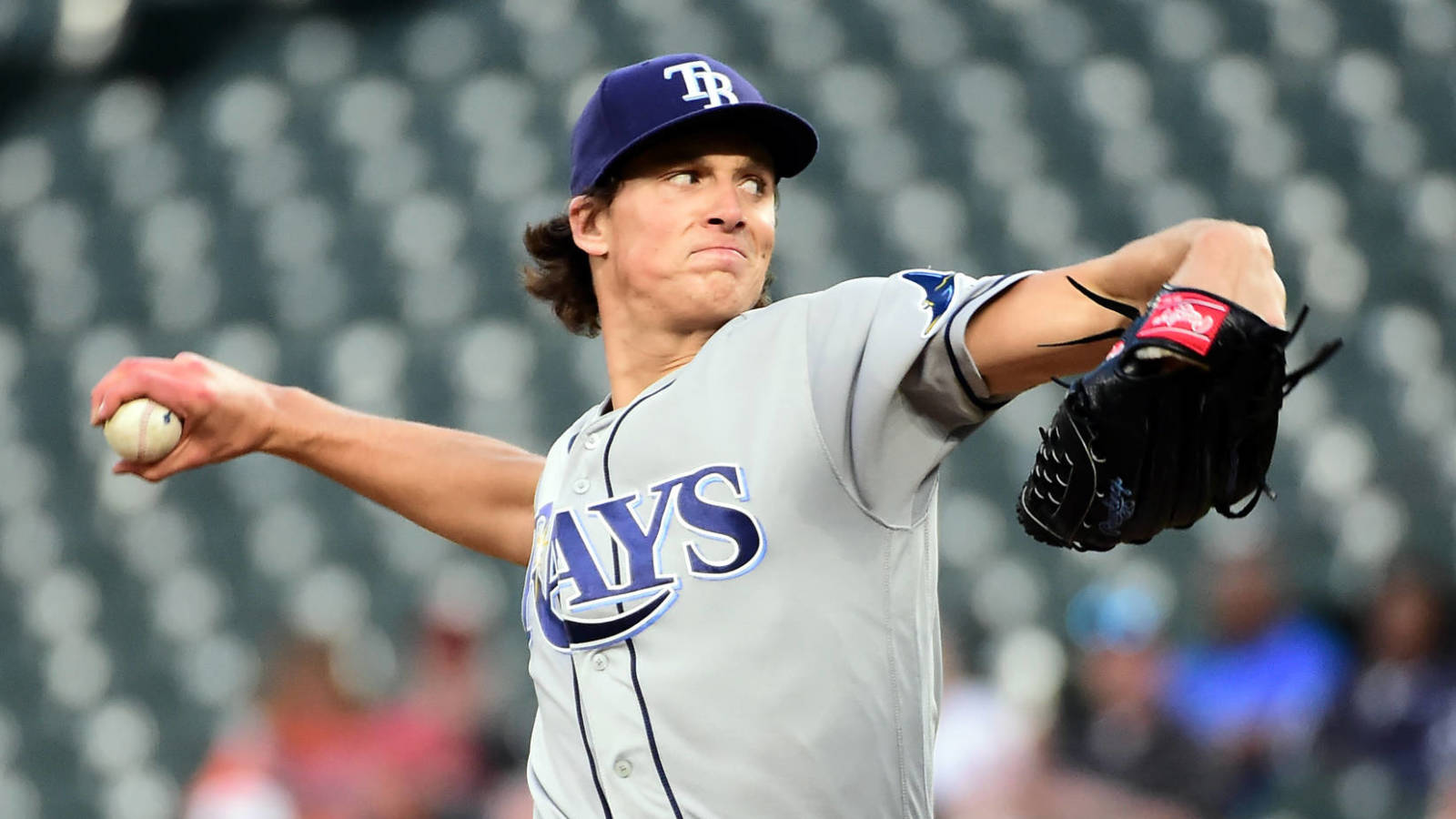 The Rays will activate righty Tyler Glasnow to start Sunday's game, manager Kevin Cash told reporters, including MLB.com's Juan Toribio. Glasnow, who has been sidelined for much of the season with a forearm injury, is expected to be limited to two or three innings of work.
While Glasnow isn't going to step right back into a full starting role, that was never the expectation. For one thing, he's returning without the benefit of a lengthy minor league rehab schedule. For another, he is needed in the majors as soon as possible with the Rays engaged in a closely fought battle for wild-card position.
It's hard to predict how the situation will unfold. Glasnow could perhaps build his arm strength up while working as an opener. Perhaps that'll morph into something more akin to a typical starter's workload as the postseason approaches.
Glasnow, who recently turned 26, is a key piece (in the present and the future) for a Tampa Bay organization that is hoping to return to full health in the pitching department at just the right time. Fellow hurlers Blake Snell and Yonny Chirinos are also trying to work back to the MLB bump. In eight starts to open the year, Glasnow pitched to a 1.86 ERA in 2.30 innings.
Published at Fri, 06 Sep 2019 19:59:53 +0000
Source: Rays to activate Tyler Glasnow for Sunday start.
---