One-on-One: Which NFL uniforms make best fashion statements?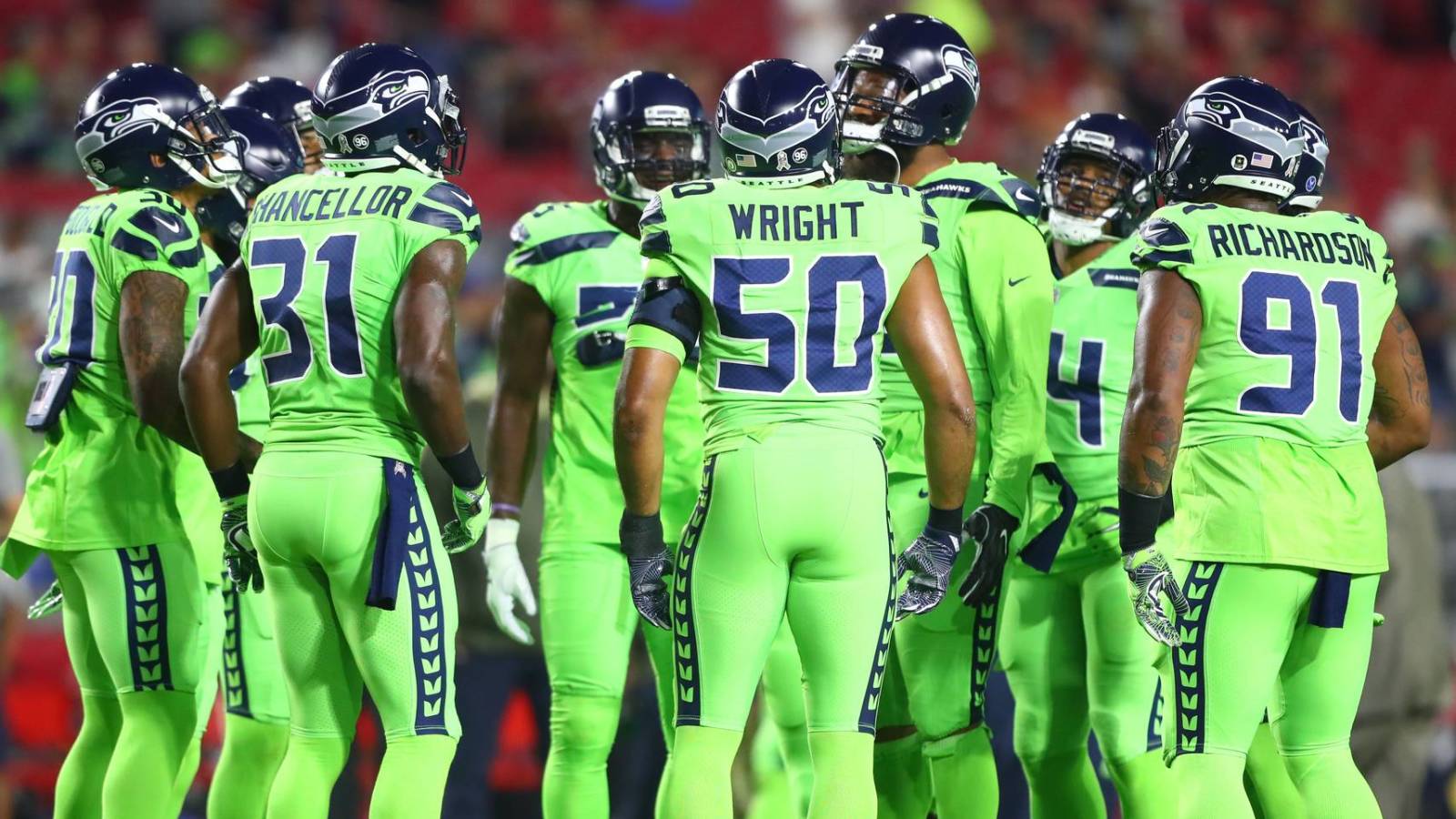 Yardbarker NFL writers Michael Tunison and Chris Mueller address some of the hottest issues in the league. This week's topic: NFL unis.
Mueller: The NFL's strict adherence to its uniform code is not surprising, given its reputation as the No Fun League. Players across the league need to look more or less the same on game day, with differences in sock length, helmet manufacturer and glove color being some of only avenues for individual expression.
It should come as no surprise, then, that the league makes the process of changing uniforms a lengthy, serious process as well. The Cleveland Browns — who else? — have announced that they will have new uniforms starting in 2020, which satisfies the rule that forces a team to wait at least five years after changing its uniforms to change them again. Their current look has not been popular with local fans or a national audience, but it has been a nice complement to their ineptitude on the field.
No one much cared for words on the pants, or the odd, sort-of-tacky look of the jerseys. Announcers also had trouble making out names and numbers from the press box, though given the team's futility, the players probably didn't mind that part so much.
Cleveland's color rush uniforms, however, were met with a much more positive reaction. Bold brown with orange accents drew rave reviews for how clean and crisp it looked, and the team ended a 19-game winless streak while wearing them. If the new uniforms match the team's jump in quality on the field, fans could be in for a treat.
The Browns' color rush look is very good, but it's far from the best look in the league, past or present. So whose unis are the all-time sharpest? It's a subjective question, but there feels like an obvious right answer here: the Raiders. Their classic silver and black look, particularly at home, is perfect. The silver is eye-catching and somewhat regal, the black intimidating, classic and clean.
Add in a great helmet, and you have a combination that could not be more perfectly tailored to the franchise that uses it. When the Raiders were in Los Angeles, their jerseys became a fashion-forward staple in the hip-hop world, and it's easy to see why. It's difficult to look bad when you pull on any Raiders jersey — even JaMarcus Russell's.
In Al Davis' heyday, the Raiders were the league's outlaw organization. They were talented, tough, and more than a little dirty. Can you imagine Ken Stabler leading a team to glory wearing green and white, or red and gold? Neither can I.
Published at Thu, 01 Aug 2019 17:13:00 +0000
Source: One-on-One: Which NFL uniforms make best fashion statements?.
---