Rays have some difficult roster decisions on the horizon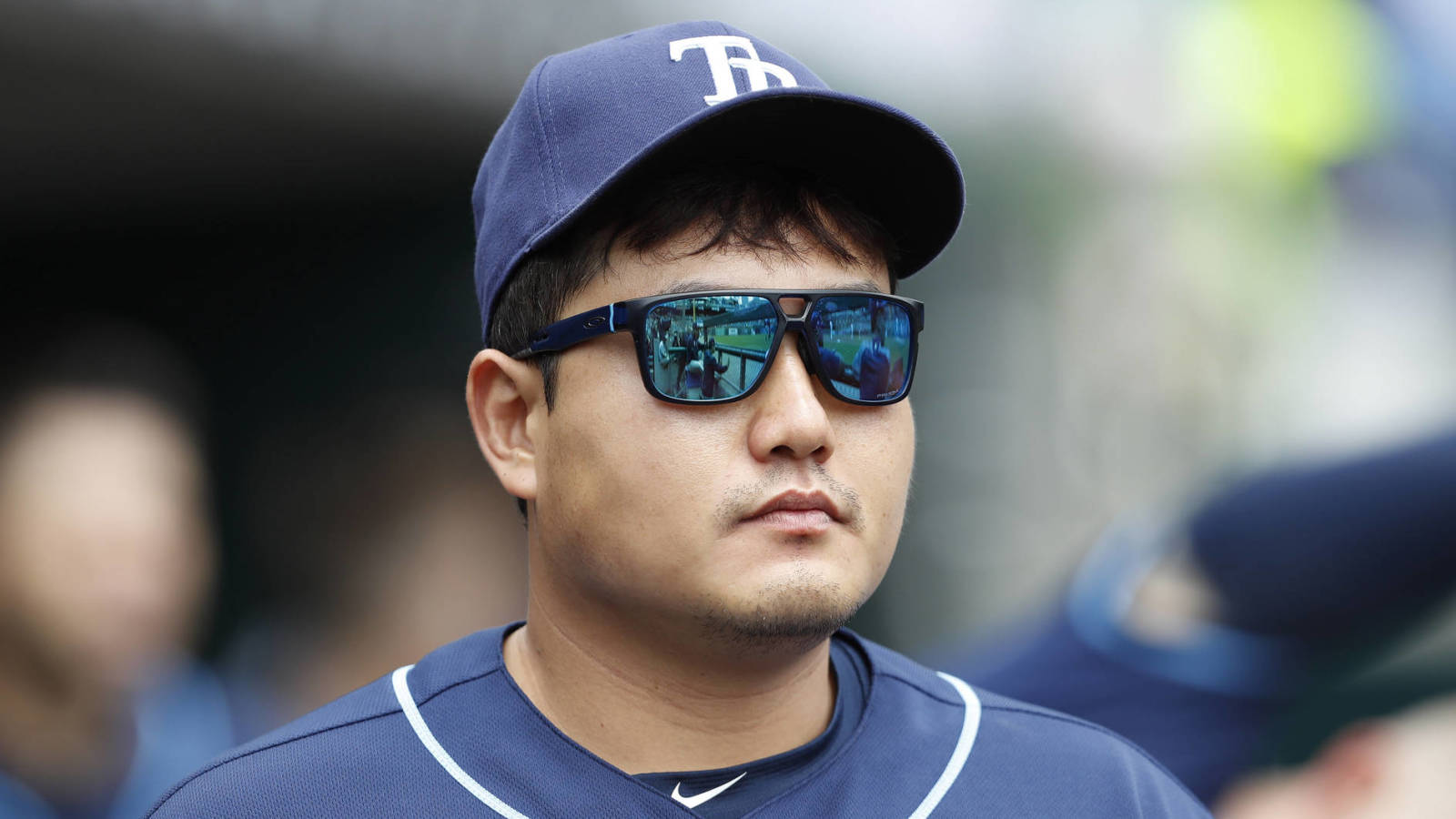 The Rays' decision to waive C.J. Cron on the heels of a 30-homer campaign in the offseason raised plenty of eyebrows — particularly when it became apparent that the plan to replace him was to entrust the bulk of first base/designated hitter duties to Ji-Man Choi, Yandy Diaz and reclamation project Avisail Garcia. To this point in the season, that trio has been reasonably productive.
Through 294 plate appearances, Choi has batted .257/.348/.410 with nine homers, nine doubles and a triple. He's walked at a healthy 11.4 percent clip against a 20.4% strikeout rate and done so while playing for less than $1M as a pre-arbitration player. Up until recently, Choi was even more productive. The endpoint here is arbitrary, admittedly, but Choi carried a .287/.363/.467 line as recently as June 14. Since that time, he's floundered with a .160/.306/.220 slash line in 62 plate appearances. He's drawn 10 walks in that time against 11 strikeouts, so he's maintained his discipline. However, Choi has been plagued by a .179 average on balls in play over that stretch, and the swoon has tarnished his season line.
A slump of that nature is never welcome for any hitter, but Choi's downturn in performance is of particular concern for him given the offensive explosion of rookie/top prospect Nate Lowe. Since being summoned back for his second stint of big league work this season (when Choi landed on the IL due to an ankle injury), Lowe has obliterated big league pitching. It's only 41 plate appearances, but the former 13th-round pick has belted five homers and three doubles with a .371/.463/.886 slash that's impossible for the Rays to ignore. Overall, Lowe is hitting .315/.386/.589 in 75 plate appearances in his debut season.
Choi (who was activated from the IL two days ago) and Lowe can coexist in the same lineup for now, but as Marc Topkin of the Tampa Bay Times mentions in his latest Rays notebook, the organization could soon have to choose between the two. The Rays will get Brandon Lowe back from the IL in the near future, which muddies the roster. His return will push Joey Wendle back to a utility/bench role, where he'll join another hot-hitting rookie, Mike Brosseau, and whichever of Travis d'Arnaud or Mike Zunino isn't starting on a given day. Choi is out of minor league options, so he can't be sent to the minors without being exposed to waivers.
Wendle does have a minor league option remaining, which is of note given that he hasn't hit well at all since returning from a fractured wrist (.198/.272/.253). However, he's capable of playing virtually any position on the diamond, whereas Choi is a first baseman only. Optioning Wendle to accommodate the return of Lowe (Brandon, that is) wouldn't leave manager Kevin Cash with much in the way of defensive flexibility. An in-game injury to Willy Adames in that scenario would prove particularly problematic, given that Wendle is the only real alternative to him at shortstop.
The Rays could delay any potential decision by dropping a reliever and going back to a four-man bench, but if they go that route, the preferred choice could be to bring outfielder Guillermo Heredia back up to the Majors. Cash called the decision to option Heredia the "toughest send-down" of the season earlier this week. Heredia rejoined the team as the 26th man for Thursday's doubleheader but has since been sent back to Triple-A Durham.
As if that didn't present enough options for a limited number of roster spots, the Rays will soon see infielder/outfielder Daniel Robertson and third baseman Matt Duffy embark on minor league rehab assignments, as Topkin reported last weekend (Twitter
links). Both have minor league options remaining, but their impending returns only add another variable to the equation.
Certainly, the upcoming trade deadline could alter the roster construction and resolve some of these issues. It's possible, too, that additional injuries will arise and render some of the decisions moot for an additional period of time. But as things currently stand, the Rays seem like they'll have a tough call on their hands in the not-too-distant future.
Published at Fri, 19 Jul 2019 15:58:05 +0000
Source: Rays have some difficult roster decisions on the horizon.
---