Rays GM will let AL East standings dictate trade deadline deals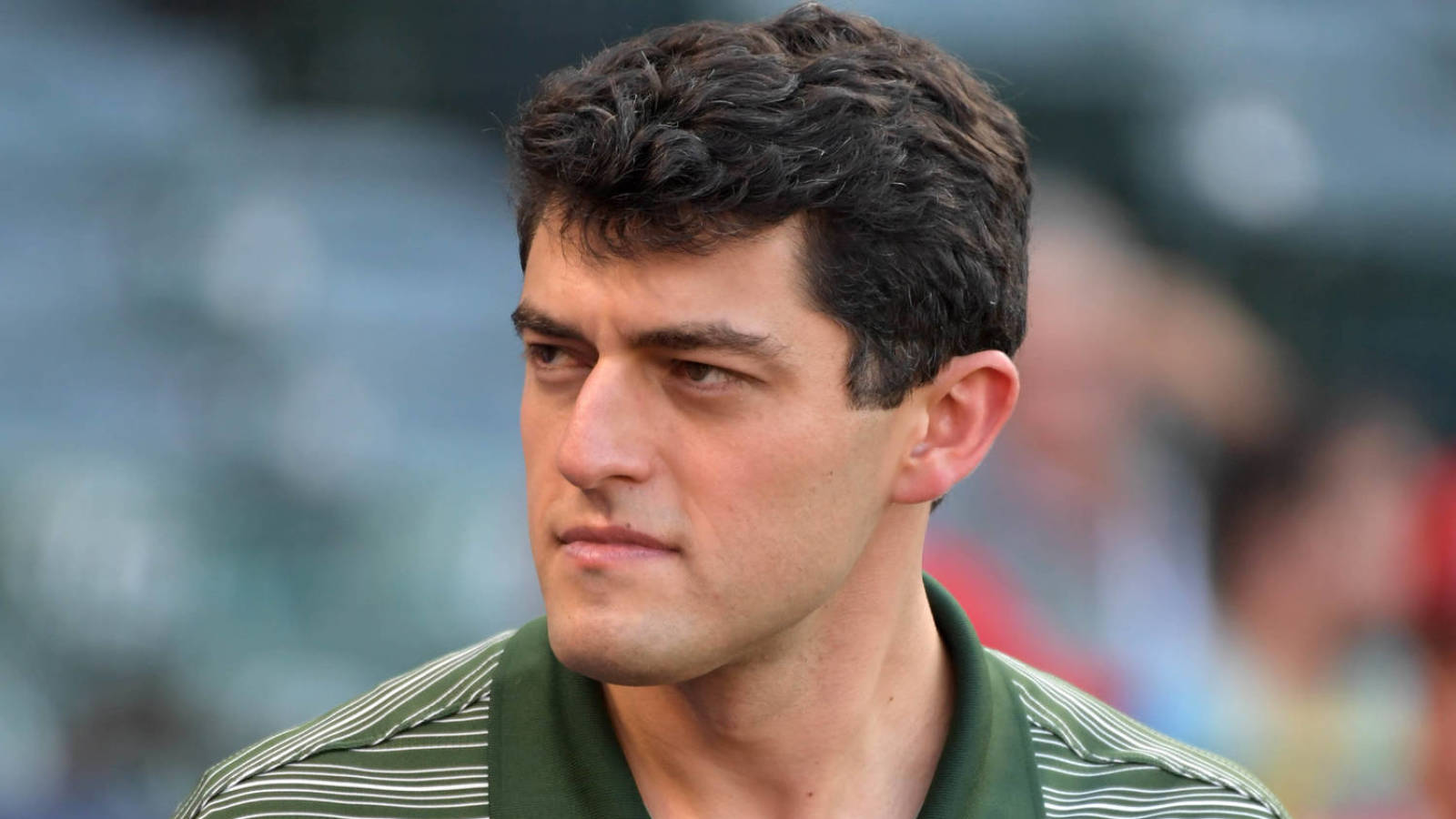 After dropping a pair of games against the Yankees to open their four-game series this past weekend, the Rays rallied to win two one-run games and avoid falling further back in the AL East.
Those victories could prove to be pivotal as Tampa Bay general manager Erik Neander recently acknowledged his team's approach at the trade deadline will directly correlate with the Rays' proximity to the division lead.
"I think we're likely to be the most aggressive the more that the division is in play," Neander told Juan Toribio of MLB.com. "… Our standing within the division will probably dictate how aggressive we'll look to be."
The Rays come out of the break with four games against the Orioles in a three-day span. Over that same stretch, the Yankees will play three games in Toronto. Following that opening series for both teams, an even more critical four-game series between the Rays and Yankees will take place in the Bronx. At the conclusion of that series, fewer than two weeks will remain until the July 31 trad deadline.
As for the Rays' current direction, Marc Topkin of the Tampa Bay Times wrote this weekend that he anticipates a measured approach rather than aggressive pursuits of high-end assets like Giants closer Will Smith or Padres closer Kirby Yates. The Rays, for instance, are currently more interested in Tigers setup man Joe Jimenez than closer Shane Greene, per Topkin.
One could argue that Jimenez is the more appealing since he's controlled through the 2023 season — Greene is controlled only through 2020 — but Jimenez is still a work in progress. Greene, meanwhile, is a first-time All-Star in the midst of a career season.
There's ample reason for Tampa Bay to be interested in Jimenez, it should be noted. The 24-year-old was not long ago considered the Tigers' future closer, thanks largely to a heater that averages 95.5 mph and a slider that drew plus grades on scouting reports. Jimenez has a pedestrian 4.48 ERA dating back to Opening Day 2018, but also sports a 3.52 FIP with 12.1 K/9, 3.6 BB/9 and 1.1 HR/9 in 96 1/3 innings. This year's 4.81 ERA is particularly underwhelming, but Jimenez has held opponents to three runs on six hits and two walks with 14 strikeouts in 8 1/3 innings over the past month.
Neander emphasized the Rays never approach the deadline with the mentality that they "have to" make a trade (or multiple trades) but also spoke of a continued "opportunistic" mentality as July 31 looms. The Rays would be "OK" were the deadline to pass without a transaction taking place, per Neander, although recent history should signify such an outcome is unlikely.
Tampa Bay has made at least one notable deal in four of the past five July trading seasons: David Price, Chris Archer, Tommy Pham, Kevin Jepsen, Steve Cishek, David DeJesus and Sergio Romo are among the recognizable veterans who've been involved in Rays swaps over the past five years (more of them leaving Tampa Bay than arriving).
The Rays have been previously reported to have interest in adding multiple bullpen arms as well as a right-handed bat.
Published at Mon, 08 Jul 2019 16:58:52 +0000
Source: Rays GM will let AL East standings dictate trade deadline deals.
---