Missing two aces, Rays may try to secure rotation help at deadline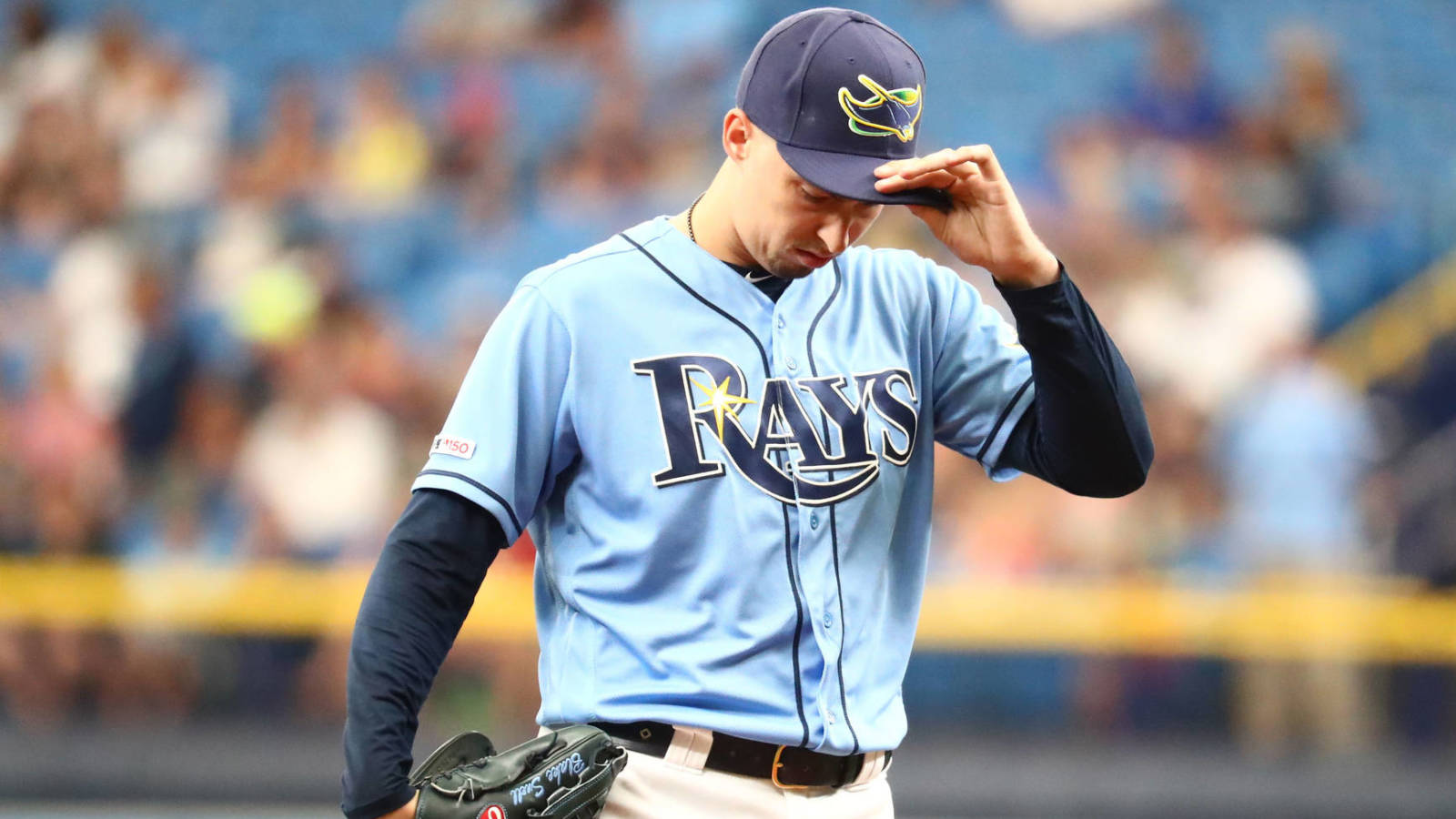 Already without burgeoning ace Tyler Glasnow since May, the Rays' rotation was dealt another serious blow Thursday with the news that reigning AL Cy Young winner Blake Snell will undergo elbow surgery. The arthroscopic procedure will keep the left-hander out for at least four weeks, and it could prove to be a fatal shot to Tampa Bay's postseason hopes. For now, though, the team remains very much in the wild-card hunt. The Rays trail the Athletics by one game for the AL's final playoff spot, so they're still hoping to buy before Wednesday's trade deadline, general manager Erik Neander told Marc Topkin of the Tampa Bay Times after losing Snell.
"The belief we have in this group extends well beyond Blake,'' Neander said. "As long as they're able to take care of their business and play to their potential between now and the end of the month, I think we want to do everything we can not to take this season for granted and see if there is a way to help this team in a responsible fashion.''
Taking care of business has been a struggle of late for the Rays, who have gone 6-8 since the All-Star break. They'll next head north to face the non-contending Blue Jays three times before trekking to Boston for a crucial series that coincides with the deadline.
Should the Rays play well enough against their two division rivals to convince management to add pieces, the rotation is one obvious place the team could upgrade. Even before Snell went down, the Rays were connected to Tigers left-hander Matthew Boyd and Mets righty Zack Wheeler in the rumor mill (links here). However, they're not particularly likely to address their starting staff from outside, according to Topkin. If they don't, Topkin writes that the Rays figure to ride it out with two traditional rotation arms — current Cy Young candidate Charlie Morton and Yonny Chirinos — with Brendan McKay probably returning from the minors in August and openers set to make the other starts.
Elsewhere, the Rays have reportedly shown
interest in a few right-handed hitters (the Rangers' Hunter Pence, the Tigers' Nicholas Castellanos and the Brewers' Jesus Aguilar) and several
relievers. Perhaps they'll acquire someone from that group, but regardless, it's clear the Rays are going to take a judicious approach over the next few days. The club is sitting at a likely insurmountable 9 1/2 games behind the AL East-leading Yankees, meaning it is vying just for the right to participate in a one-game playoff. Earning one of those two spots would have been a significant challenge with Snell around for the rest of the year. The task now looks much more difficult, but with Tampa Bay still in striking distance, it is not ready to wave the white flag.
Published at Fri, 26 Jul 2019 06:12:07 +0000
Source: Missing two aces, Rays may try to secure rotation help at deadline.
---