Rays surprisingly designate reliever Casey Sadler for assignment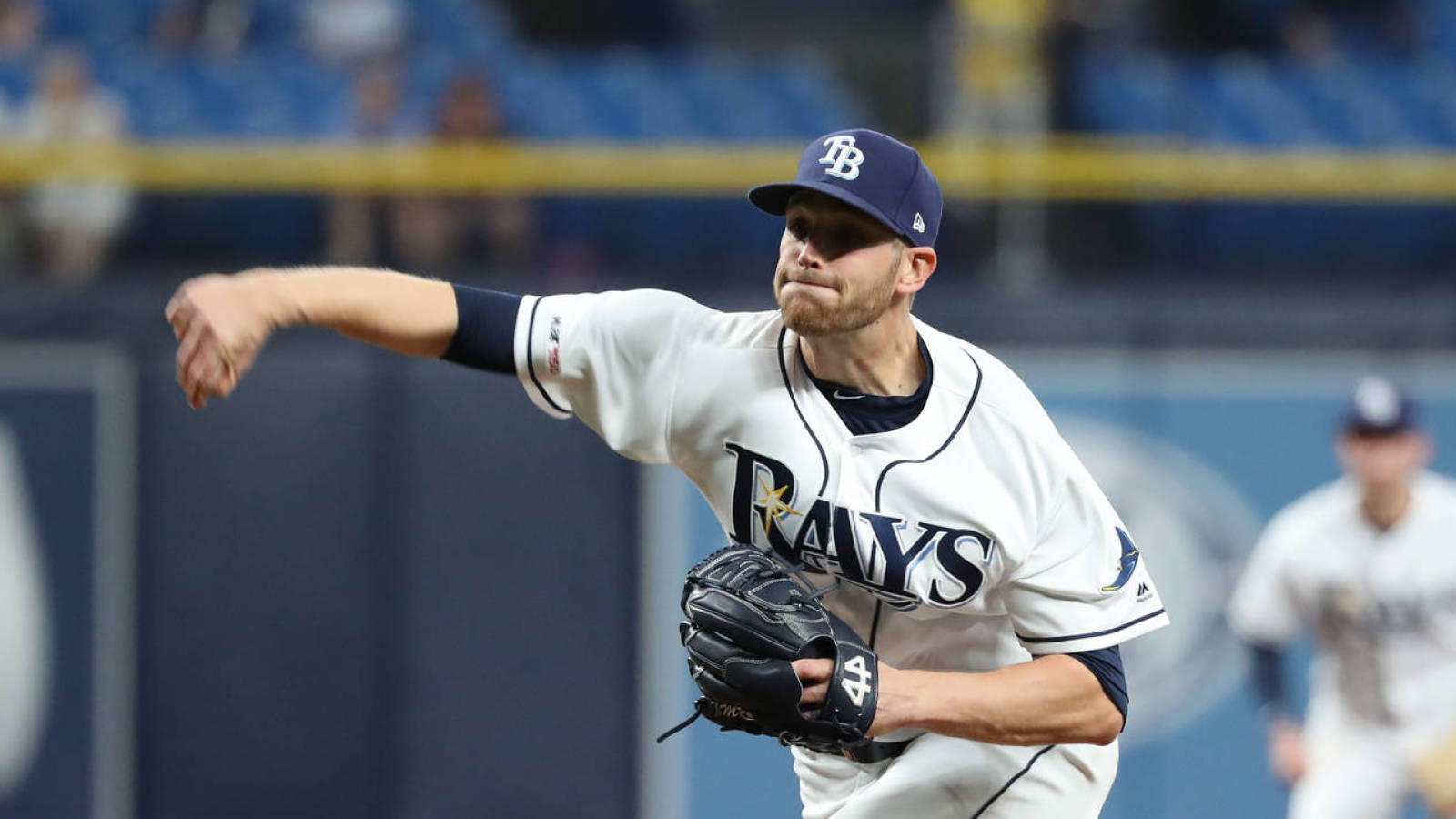 The Tampa Bay Rays have designated right-handed reliever Casey Sadler for assignment, per MLB.com's Juan Toribio.
With two-way star Brendan McKay set to join the big-league club for the first time today, the Rays had a roster move to make in order to accommodate the selection of McKay's contract. McKay gets the start on Saturday against the Rangers at home.
Sadler's DFA comes as a bit of a surprise, as he's been an effective long reliever for the Rays. Of course, the Rays are flush with relievers, and given their dynamic bullpen management, turn left in Tampa and you're bound to run into a reliever of Sadler's ilk.
Still, Sadler appeared in nine games for the Rays this season, soaking up 19 1/3 innings with a sterling 1.86 ERA. Other metrics are less gaudy, however, as he's managed just 5.1 K/9 versus 2.3 BB/9 and a 4.32 FIP, 4.68 xFIP.
Sadler, 28, was drafted by the Pirates, for whom he appeared for brief stints in 2014, 2015 and 2018, accumulating 19 2/3 innings across those three seasons. Sadler doesn't have swing-and-miss stuff, but as a guy who pitches to contact, he has a long track record of making it work in the minors, including this season when he has a 2.76 ERA for Triple-A. Should Sadler go unclaimed, the Rays would likely be happy to reassign him back to Durham, but it would not be a surprise at all to see another team take a chance on Sadler given his performance in Tampa.
Published at Sat, 29 Jun 2019 14:55:57 +0000
Source: Rays surprisingly designate reliever Casey Sadler for assignment.
---