Rays reportedly have interest in bringing back outfielder Avisail Garcia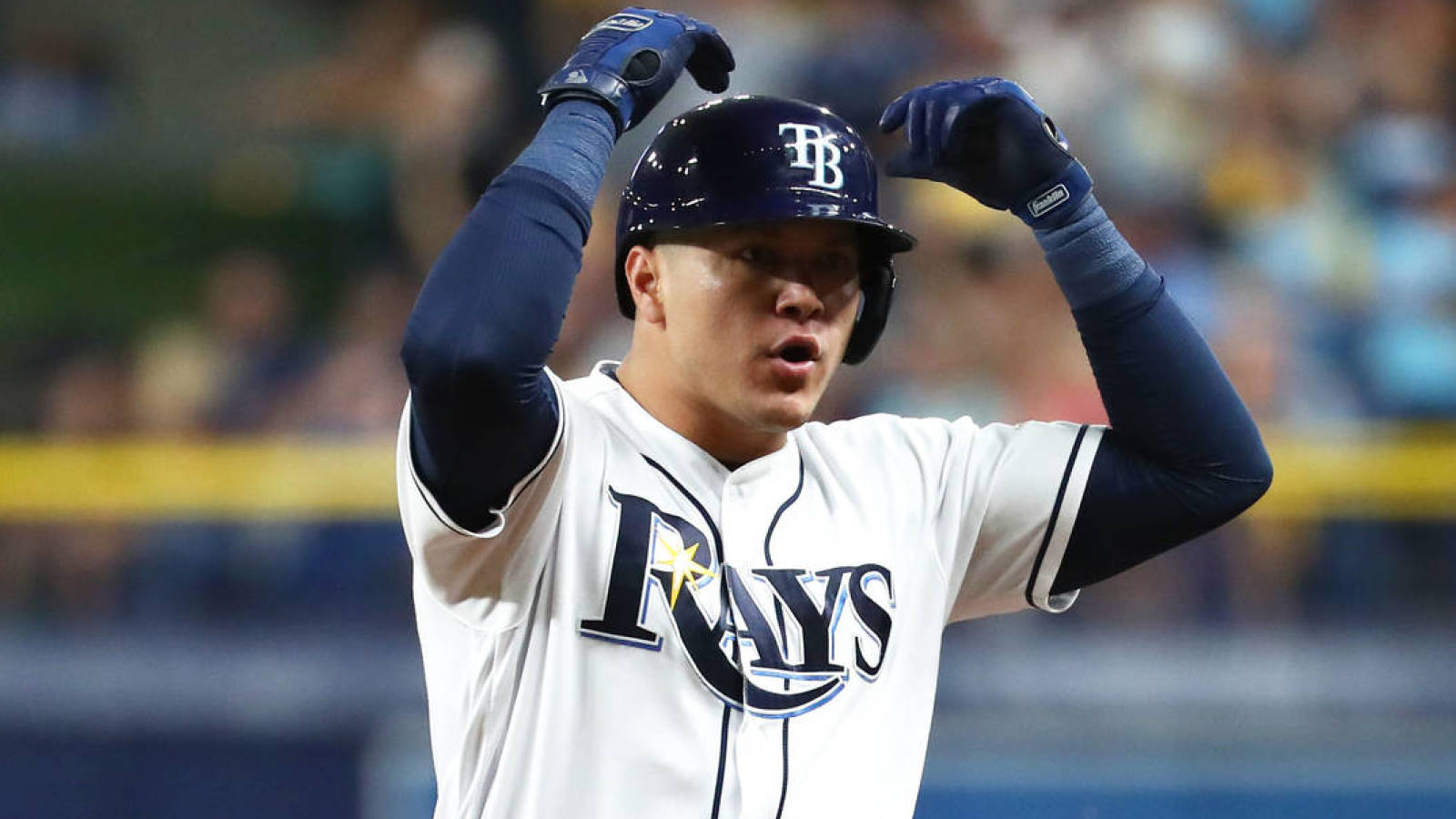 Right fielder Avisail Garcia has been a popular figure in the first weeks of free agency, and his list of suitors includes Garcia's most recent organization.
"There is interest, and engagement" from the Rays in a reunion with Garcia, Marc Topkin of the Tampa Bay Times writes, updating his own report from late October that detailed the potential for another contract between the two sides.
Garcia was a nice low-cost buy for Tampa last offseason as the outfielder inked a one-year, $3.5M deal with the Rays and hit .282/.332/.464 with 20 homers (good for a 111 OPS+ and 112 wRC+) while posting slightly above-average hard-hit ball numbers and defensive metrics in right field.
This solid but unspectacular season might keep Garcia within Tampa Bay's rather limited price range, as MLBTR predicted a two-year, $12M deal for Garcia this winter. A bigger question could be where Garcia fits into a Rays outfield that already has Tommy Pham, Kevin Kiermaier, and Austin Meadows, though the right-handed hitting Garcia is a nice complement amidst lefty swingers like Meadows and first base/DH options Ji-Man Choi and Nate Lowe.
Here's more from around the AL East:
While Red Sox second baseman Dustin Pedroia intends to resume his career in 2020 after multiple knee surgeries, "the most optimistic projection for Pedroia would be playing for the Sox in late May or June," Pete Abraham of the Boston Globe hears from multiple sources. Pedroia, 36, has appeared in only nine games over the past two seasons, and with so much uncertainty around his availability, second base is a clear area of need for the Red Sox this winter.
Both Abraham and WEEI.com's Rob Bradford were surprised by Boston's decision to waive left-hander Brian Johnson last week, though Johnson remained with the Red Sox (and outrighted off the 40-man roster) after going unclaimed. Johnson is out of minor- league options, which dimmed his value to other teams, Abraham hears from an evaluater. The timing of the move may have been tactical on the club's part, Bradford notes, as Johnson was waived not long after other teams had set their 40-man rosters in advance of the Rule 5 Draft, and thus didn't have the space to spare on a southpaw who pitched well in 2017-18 before struggling last year.
The transaction caught Johnson by surprise as he told Bradford: "In the grand scheme of things I'm just not on the 40-man. My goals don't change. I have the same goal going into spring training, fighting for a job either in the bullpen or starting."
Some of the offseason's early moves have seemingly removed two potential trade partners for Orioles outfielder/first baseman Trey Mancini or pitcher Mychal Givens, the Baltimore Sun's Jon Meoli writes. Mancini could have been a possible long-term piece for a White Sox team that appears ready to start contending, but Chicago's extension with Jose Abreu and signing of Yasmani Grandal (as a part-time first baseman and DH, to go with his catching duties) would seem to limit Mancini to the outfield for the Sox, a less-than-ideal defensive fit. As for Givens, the Braves had interest in the right-hander at the trade deadline but have now addressed their bullpen needs by signing Will Smith and re-signing Chris Martin and Darren O'Day.
Published at Sun, 01 Dec 2019 18:06:34 +0000
Source: Rays reportedly have interest in bringing back outfielder Avisail Garcia.
---