Jets latest team to show too much faith in wrong GM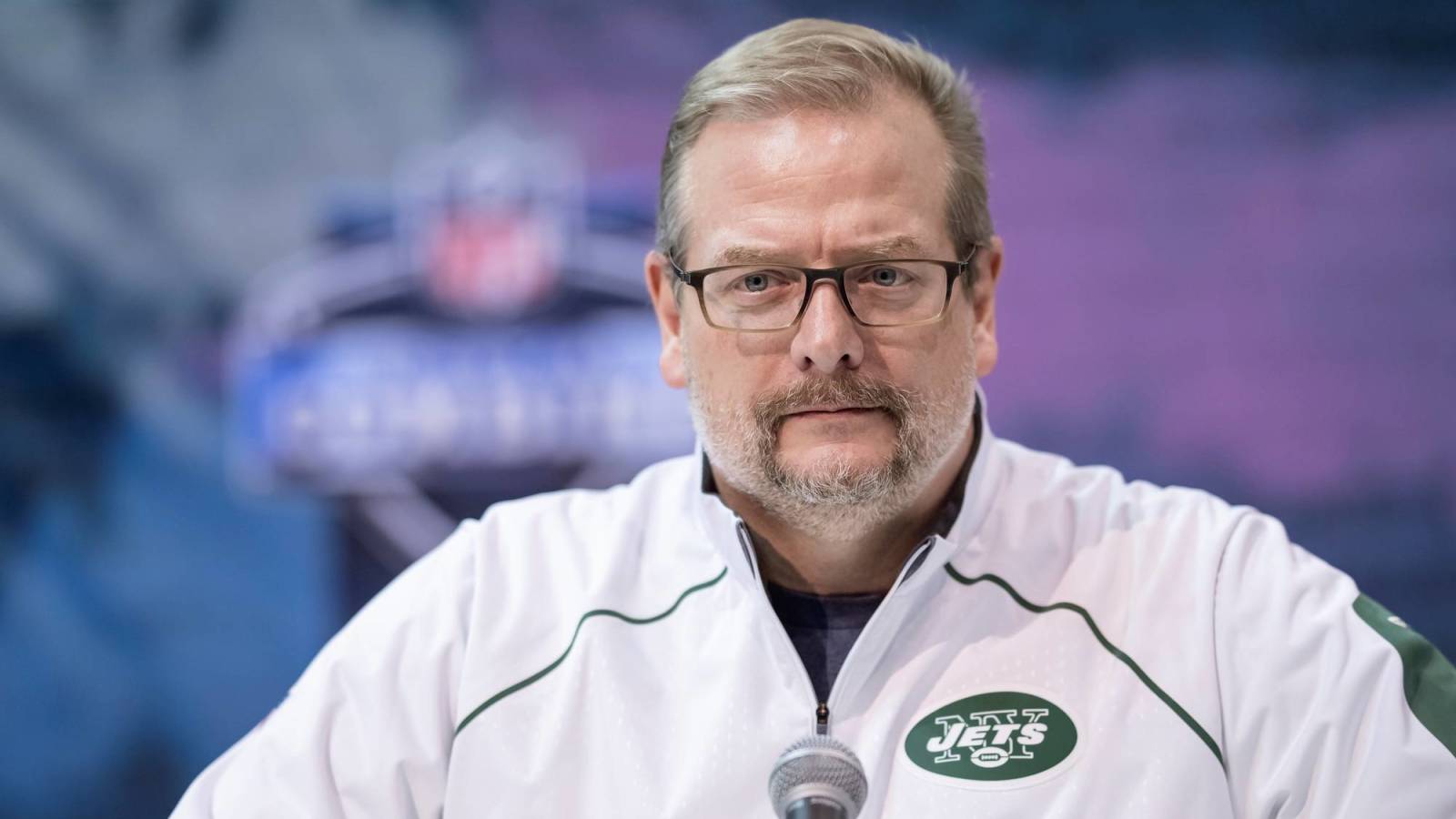 Although the timing of the Jets' dismissal of general manager Mike Maccagnan drew widespread scrutiny, this situation is not too much different from the Bills' revamp two years ago. Both ousters occurred after a draft, each process ending with a new head coach winning a power struggle (in Buffalo's case Sean McDermott over Doug Whaley). Where the AFC East teams' paths diverged: what happened in the months prior.
Jets CEO Christopher Johnson green-lit another Maccagnan free-agency spending spree. The embattled GM doled out more than $175 million in contracts for a second straight off-season. Maccagnan transformed the off-ball linebacker market, giving C.J. Mosley $17 million per year. The Jets then, predictably, became Le'Veon Bell's parachute. They were ready to pay Anthony Barr $15 million a year to try a new position.
Head coach Adam Gase now has a running back he did not want -– at least, not for $13M annually -– and Sam Darnold's top weapon (and highest-profile Jets skill-position player since Keyshawn Johnson) likely believes his head coach did not endorse his arrival. Considering Bell's past, he and the Jets may already have a problem. Bell's 2018 actions and high-volume workload in Pittsburgh should have Gase concerned, but this power grab did not need to happen.
What else did Johnson need to see from Maccagnan to know he was not the right GM? His big-ticket signings and extensions -– Darrelle Revis, Muhammad Wilkerson and Trumaine Johnson -– either bombed or have produced buyer's remorse. Maccagnan's bevy of draft misses (headlined by Christian Hackenberg) forced him to repeatedly dole out big free-agency checks.
By not firing the fifth-year GM when he canned head coach Todd Bowles, Johnson created a mess that figures to blunt any momentum the Jets' additions brought. Now, the team is stuck with bloated contracts and a coach, not Maccagnan's first choice, who appears to have maneuvered to see his boss fired.
The Jets are the NFL's lone team to fall short of the six-win threshold in each of the past three seasons. Shallow-dive examinations of their past
three
rosters make it logical to assign more blame to Maccagnan than Bowles. But this is not the only franchise to hold the game-planner more responsible than the roster-builder recently.
Seeing the Buccaneers' NFC-long playoff drought expand from six to 11 years under his watch, Jason Licht nevertheless received the chance to hire a third head coach. His former boss, Arizona GM Steve Keim, also hired his third coach in 2019. Over the past 15 months, Keim was arrested, chose a head coach with one year of coordinator experience (Steve Wilks) and assembled an offensive staff that saw the 3-13 Cardinals rank last in points and yards for the first time since the AFL-NFL merger. The Josh Rosen strategy left plenty to be desired, too.
Both executives' tenures took wrong turns that set their teams back. Each kept the keys to steer another reboot; Keim's will be fairly memorable.
The Jaguars likely made a bigger misstep. In sticking with Dave Caldwell, despite a 15-49 record in his first four years as GM, the Jags may have cost themselves long-term success. Although they stripped Caldwell of some power by re-hiring Tom Coughlin in 2017, the Jags stayed with Caldwell's quarterback plan. Instead of recognizing they needed to upgrade from Blake Bortles, when Patrick Mahomes and Deshaun Watson were available, the Jaguars drafted running back Leonard Fournette.
John Elway has now hired four coaches, and while the Broncos' Super Bowl 50 title and muddied ownership situation bought him additional time, his 2016 Paxton Lynch pick (closing avenues toward better quarterback investments in 2017 or '18) changed the franchise's post-Peyton Manning trajectory. Elway's reputation (and the Broncos' revitalization hopes) endured substantial blows over the past four off-seasons.
Some GMs deserve time to carry out their roster plans. The Rams keeping Les Snead after firing Jeff Fisher produced a notable outlier in recent ax-the-coach/retain-his-boss strategies. But owners refusing to admit a front-office mistake proves far costlier than failing to acknowledge bad coaching hires.
Coaches frequently pay the price for poor roster construction, yet the architects of these blueprints were entrusted with more seismic decisions this year. Some teams' stubbornness on this front has redefined eras.
Of course, if Maccagnan was right about Darnold, his tenure will be viewed much differently. But the Jets, who also punted on the Mahomes-Watson draft year to stockpile assets for Darnold, are suddenly on shaky ground around their young quarterback.
In addition to their big-picture uncertainty, the Jets feature gaping holes at edge rusher and center. Four members of Football Outsiders' worst-rated 2018 offensive line may now be set to block for Bell, whose methodical running style may not work as well away from the Steelers' superior line.
A new GM must be either a close ally of a sub-.500 coach or an outsider comfortable accepting a lesser role. Now the Jets' interim GM, Gase may have control of their 53-man roster after Maccagnan's replacement arrives. This may not be an especially enticing job description.
The new GM will also oversee a combustible mix of Gase, Gase's father-in-law (defensive assistant Joe Vitt) and defensive coordinator Gregg Williams. The latter duo experienced some turmoil in New Orleans.
Gase played a key role in Manning's Denver renaissance and may prove critics wrong after his Dolphins undoing. But the Jets veered farther off course this off-season. Letting Maccagnan hang around a few months too long may have longstanding ramifications.
Published at Fri, 17 May 2019 15:21:00 +0000
Source: Jets latest team to show too much faith in wrong GM .
---